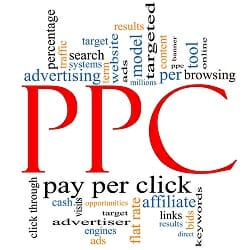 After the fallout from the recent Google Penguin update, nearly every SEO and PPC company is trying to get a grip on the situation. Although the majority of those sites impacted by the recent changes to the SERPs are the product of spam or black hat SEO, more than a few legitimate businesses and online retailers have been hit hard by Penguin. As a result, many online marketing firms are now finding themselves dealing with at least a handful of angry clients that are confused as to why they've fallen off their page on the Google SERPs.
Since tracking down the cause behind a Google penalization and repairing a site's domain authority is no easy task, it's clear that SEO agencies will need to depend on a more immediate fix to the effects of the Google Penguin update. While social media campaigns are a popular alternative to traditional linkbuilding efforts that allow a marketing firm to build up a client's conversion rates, they often require a heavy investment of time. In order to ease the worries of concerned clients and keep a project's focused KPIs in check, an agency will likely need to turn to pay per click advertising.
Short-Term Gains as Temporary Solutions
With many webmasters seeing dramatically low rankings for previously well-performing websites, PPC advertising has suddenly become that much more appealing. The most common PPC tips given to marketing companies usually all agree on a single idea: paid link campaigns help pick up the slack when site traffic is down. While we are only a couple weeks out from the initial release of the Penguin update, there's a strong chance that many companies may try to patch up the holes in their analytics by advertising through Google AdWords or Microsoft adCenter.
This is not to say that jumping onto this bandwagon is a terrible idea. Although no one should rely solely on PPC as a complete fix to poor SEO campaign performance, paid ads may be the way to go at present. Since Google is not (nor will ever be) forthright with the way its Panda and Penguin updates work, deducing the cause behind a suddenly de-indexed page can take time. Until things are cleared up with the affected page and organically-obtained analytics bounce back to what they once were, PPC ads may be the way to go.
Keeping Organic Links Up with PPC and Social Media
Although a SEO company could elect to go with traditional ad networks in order to maintain a client's KPIs, it may be smarter to instead run its stop-gap ads through social media instead. Since social networks such as Facebook and Twitter can help a company add more users to its social media listing, PPC ads through these sites could also bolster organic traffic. The result of this, of course, is a greater pool of potential site visitors that can be brought to a site through natural methods.
Even if a website has been hit significantly by Penguin, the traffic obtained through status updates and tweets from popular social media websites ultimately serves to strengthen its organic SEO value. In addition to the page activity gained through paid campaigns, an improved social media listing can naturally improve a site's ranking (albeit in limited capacity) until its pages are all re-optimized for the post-Penguin SERPs.
For additional details on how to manage the impact of  the latest Google update, I recommend that readers consult sites dedicated to the subject. Recently launched website PenguinWatch is helping site owners identify whether their online properties have been affected by the new algorithm revisions.
Todd Bailey is Vice President of Marketing and Digital Strategy at WebiMax in Mount Laurel, NJ. WebiMax is an industry leading search engine optimization (SEO) firm with over 150 employees and 500+ clients worldwide. Find him on Twitter @WebiMax and @push_star