As I have said in the previous article on this topic, there are three types of traffic any advertiser can target in PPC. There are the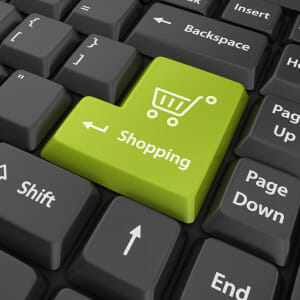 browsers who are indecisive and need guiding, the shoppers and the buyers. What we found was that the browsers will usually adopt a high cost per click for vague search phrases, a low conversion rate because they are unsure what they want and work best with the landing page as a lead capture page or homepage. In this article, I will be looking at the second segment of traffic you can target: the shoppers.
The Shopper
Who are they? – Think of the shopper as a evolutionary step forward from the browser. After browsing, the web user will want to narrow their search to a certain product or service. A shopper is a web user who knows what they want, but wants to gather up as much information about what they want before they decide what one to purchase.
Conversion rate? – Medium/High. The great thing shoppers are that they are at the point when they want to be won over by a certain product/service that stands out to the rest. This works well with PPC since you can isolate them onto your landing page, win them over using many optimisation tips which will help you get a sale. Considering the majority of people that go online are either browsers or shoppers, it is important that this segment is targeted well.
How can you take advantage of them? – Target a shopper by promoting the product/service the web user is searching for. After that, you can make the landing page something like a product/service page to illustrate the benefits of the product/service to win the web user over to a sale. It might even be worth doing some head to head comparisons of your product/service to others on the market, to show clearly that your product/service is best suited to the web user.
A shopper will tend to use search phrases that are a bit more specific than that of the browser. They know what they want: they are just unsure about which one on the market they want. Take the example of a car. Let's say after browsing, the web user knows s/he wants a small hatchback car. S/he knows what they want. So, as a shopper, s/he will want to look at the range of small hatchback cars s/he can buy so by using PPC to direct her/him to your small hatchback car will help to entice her/him into buying your car.
Optimising PPC For 'The Shoppers'