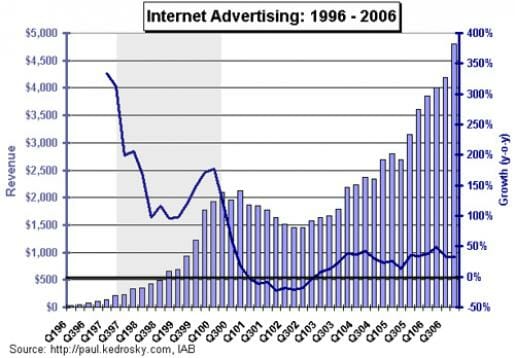 While the advancement of computer-based marketing and technology may make some people feel as though they are a statistic, a number, or just a simple nameless faceless no one cares about, there are some companies online that approach commercial ventures with great interest.  The interesting thing is that one of these companies, www.ppc.org , does not sell any type of consumable good or a service.  Our site is designed to help people develop their own web-based businesses, particularly in the realm of advertising.  If a small or large business owner wishes to develop their own Internet-based advertising strategy based on pay per click ads, then PPC should be at the top of their browsing history.
This organization provides independent and corporate business owners with information about the various firms, which specialize in pay per click ad campaigns.  Therefore, those business owners who are entertaining the possibility of beginning such a campaign to improve their own businesses public exposure on the Internet will find the information contained on this website, www.ppc.org , very beneficial.  This website contains blogs, commentary boards, and other types of Internet posts, which comment and discuss the performance of individual PPC firms in a public forum.  Based on this information, ppc tips is of vital importance to beginning a successful pay per click advertising campaign in the United States.
Furthermore, the staff at www.ppc.org is experienced in the realm of Internet-based advertising, particularly in the creation and maintenance of pay per click ad campaigns.  One of the services that this website performs for the business-world is called a PPC audit.  PPC audits are designed to improve the performance of a previously existing pay per click advertising campaign.  When you work with the members of www.ppc.org you receive a detailed report on the performance of your advertising campaign, and possible suggestions which could increase its validity as a campaign.
Anyone who chooses to utilize the services of www.ppc.org will be assisted by two highly trained professionals, who are experienced in web design, search engine optimization, market research, keyword research, and other aspects of Internet-based advertising.   You may be asking "that all sounds great, but how much money will it cost me to benefit from these wonderful services?"  This is not a problem, because the people at www.ppc.org will use the budget you assign for a pay per click ad campaign to find the right professionals to assist you in your goal.
Communication is of the most vital importance to the members who operate in www.ppc.org .  We've discussed the fact that each account is maintained by two well-trained individuals, but this website also offers the client the ability to track and monitor all activity associated with their pay per click ad campaign.  This ability allows both client and customer-service representative to communicate clearly, and work as a team to accomplish your goals.  Based on this information, any business can benefit from a pay per click ad campaign.  These types of campaigns will definitely increase your products' marketability and public exposure, and will increase your company's survivability in these hard economic times.  In closing, Peoples PPC will not provide all the answers, but its advertising experience can help get any company, no matter what its size, off the ground.
John Rampton is a PPC Entrepreneur, Author, Founder at Due a finance company helping small business owners. Follow me on Twitter @johnrampton