On Tuesday, May 29th at 2pm EST, NDemand Affiliates is providing their affiliates with a free webinar on how to maximize their profits from leading dating site PlentyofFish.com (POF). The webinar will hosted by Ben from POF and will be held on Skype.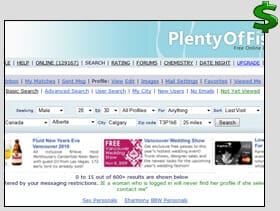 Topics to be covered include:
Choosing the right creative for POF members
Targeting tips
Campaign creation strategies
Navigating the POF interface
Ben and NDemand staff will also be available to answer any POF related questions that affiliates have during the webinar!
Why POF?
Easy to navigate interface
Better advertising rules for affiliates than Facebook
Awesome support
To learn more about PlentyofFish.com, please visit: http://www.pof.com/
About NDemand Affiliates
Known as the "Network that Never Sleeps" due to their affiliate managers seemingly around the clock availability, NDemand Affiliates has a minimum of 900+ campaigns available daily. NDemand has a wide variety of offers from medical to insurance to dating and has many exclusives. NDemand prides itself on strong customer service and all staff members are always available via IM, phone or email. Net 30, bi-weekly and weekly payment schedules are available at NDemand.
To learn more about NDemand, please visit: http://www.ndemandaffiliates.com/
Webinar Details
Note: Webinar is only for NDemand affiliates only. To join the webinar, you must have an NDemand Affiliates' account. To sign up, go to http://www.ndemandaffiliates.com/affiliates-account/
To sign up for the webinar, you must use Skype. Please visit http://www.skype.com to download Skype. Once you have Skype installed, please email your Skype username to [email protected] Tony will then send you instructions on how to access the webinar.
Questions? Contact Tony at NDemand Affiliates at [email protected]