The last PPC campaign I analysed in the 'Analyse A Real PPC Campaign' series was from Now TV, who had targeted web users that searched for Now TV, but, instead, misspell the brand name, causing unrelated results to appear. After clicking on the advert, the click through landing page was simple and colorful, concluding to an effective PPC campaign, on the whole.
An area with significant competition comes with dating websites, who try to hook members into renewing subscriptions for their services. With this, here is an analysis of Match.com's PPC campaign.
To view Match's PPC search advert, I had to type into Google search UK, 'dating website':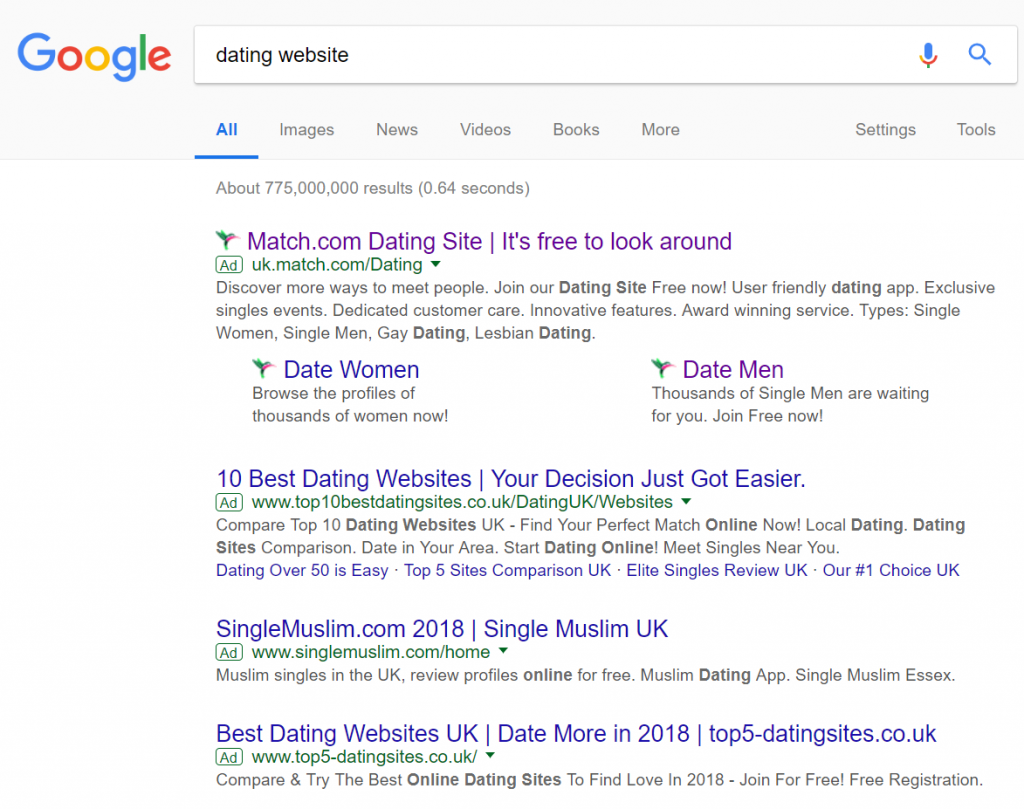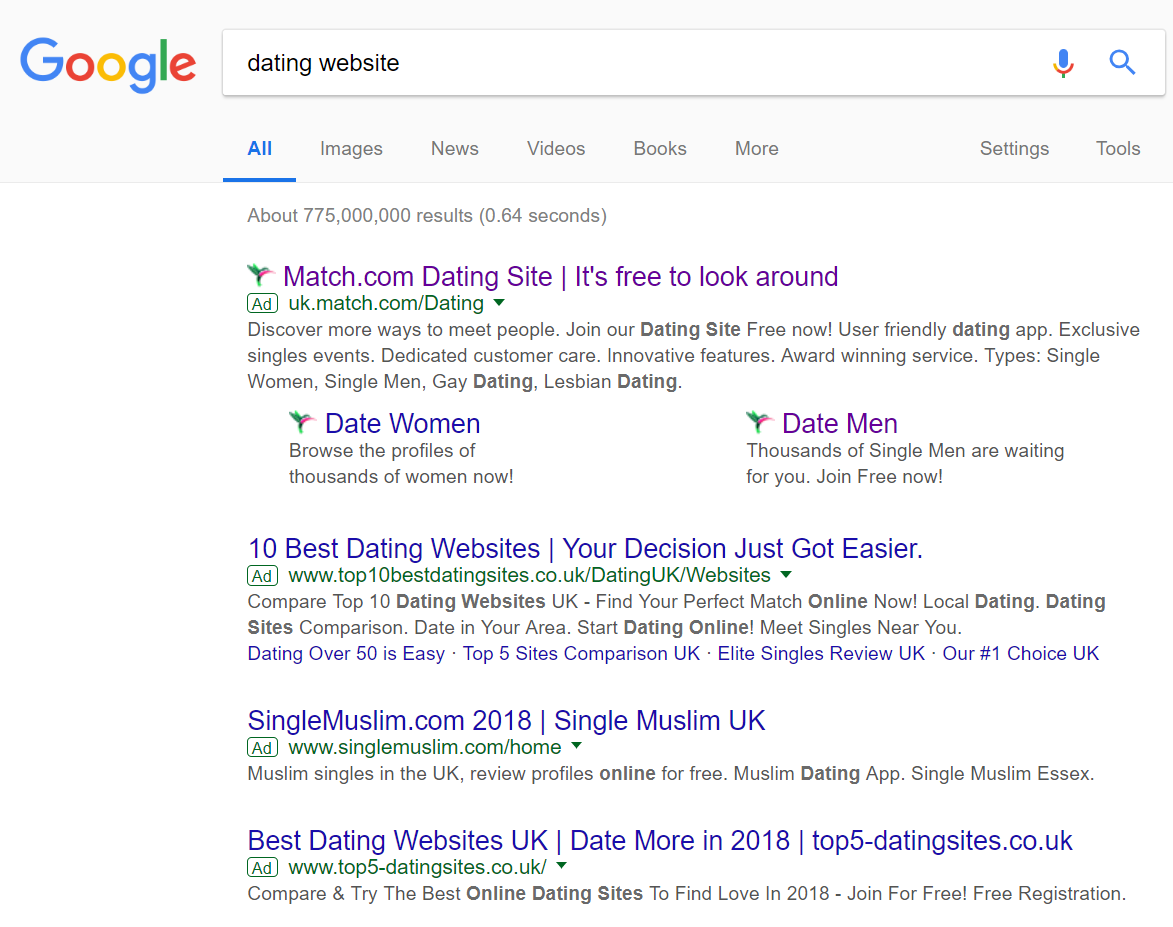 Straight away, the competition for this search phrase is high and as expected. There is the maximum of four adverts appearing for the search phrase, where the CPC adopted by these campaigns is likely to be high, based on the conversation of renewing memberships.
Match rank 5th of the organic results, providing good scope for a PPC campaign targeting such a keyword search phrase. Looking at the advert, it is effective for the following reasons:
Getting top result of paid search will attract the most exposure, resulting in, generally, the best CTR of all the adverts.
The site link extension was used as a click through extension to target the gender of the web user – very effective rather than wasting the landing page as a click through landing page to do that job alone.
The title includes the brand name and states that it is free. This is a good marketing technique, since web users are unlikely to turn down a service that is free, get enticed into using and paying for it.
The description is packed with call to actions, helping to encourage the web user to click and convert.
After clicking on the above advert, I came to the following landing page:
So this is very interesting. The landing page of Match, for whatever reason, is throwing up an error. This makes it extremely clear and important to always check that your landing page loads fine and the URL you have used for your PPC campaign works and points to the correct landing page.
With regards to this PPC campaign, all effort prior to this has been lost, which will be costing Match quite a lot of money.
The page is throwing up a HTTP error 500. This is an error associated with Match's server that is used for their website. The error is quite vague and simply states that there is something wrong with the server, causing the website to appear down to the web user.
If there is even an error with a landing page that you have used for a PPC campaign, always pause the PPC campaign until the error is fixed. This will limit the financial damage caused by pointing traffic to an error landing page.