If you have been a regular follower of Google Webmaster Forum, you could not help but noticing the fact that an increasing number of website are getting targeted by Google for doing something that we have been doing for long to get better ranking yah – Link Building. Yah, I could not believe it at first and thought that it has something to do with the ongoing panda and advertising related thing that is creating this massive upheaval but when I turn around and have a look at Google documentation for Link Scheme, I was in for a surprise. Google has included Linking Building as a spamming technique whose sole purpose is to step up ranking in Google by manipulating its algo. So, I am sorry to say that the age old techniques of link building like – Directory submission, social bookmarking, press release submission etc are now dubbed by bionic member of the Google Webmaster Forum as spammy and that simply means that you need to get over the linking building theme otherwise tough time is ahead for you. So, lets have a deeper look into this matter and try to explore what is left before us: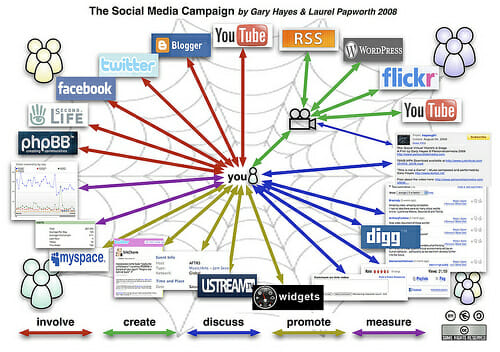 This is Not the end: For sure, link as a metric of determining the quality of ranking is not going to end any time soon but the fact is that only links and links are not going to help you anymore. You need to reposition your marketing strategy and offer great experience for the users. Great links and poor users experience can be a lethal combination and it can now lead to immediate downfall of your great website. So beware of participating in any Linking building scheme because this can show you the brighter side of things at the initial stage but its long term impact can be devastating.
Quality Still matter: Rather than trying to get links from some scrap websites, you need to use your resources to get as many links from high quality website as possible. Rather than trying to get thousands of links from low quality websites, you should use your resource and time to get one link from a really high quality website, please bear in mind that I am not referring high PR site here, that will have bigger impact on your website online presence. So, take your time, do great research and then come up with some great quality article that people will voluntarily like and share in social media websites.
Do Not be Unsocial: Just garnering great quality links is not enough; you need to make it look great by getting appreciation from facebook users in the form or likes and shares or getting some retweets. This is not that much tough.
Keep An Eye on Bounce rate: Since Google is gathering information about your website via Google analytics code, Google Adchoice code, Chrome, Android devices, you have no option but to do something to enhance average time spent on your website by visitors and to bring a significant change in bounce rate. A high bounce rate means your website has little or no engaging content to keep visitors engaged and this will have a direct impact on average time spent on website.
Content is Crucial: Content is still the single most important factor that you should not treat with any less importance. Create content that is compelling and that can easily gain popularity over internet. So, make it short, simple and sweet. Have nice headlines, add nice images and do some marketing over social media sites and you are good to go.
The Conclusion: Backlinks still matter but quality matter too. Since Google is getting smarter day by day, you need to devote all your effort to get links from high quality sites via some great article or via some great design that will add more value to general users' experience.
Author Bio
Michael Evans loves blogging on different subjects and he is a regular writer at Webhostingdeals.org. He has written articles on the topic of host alligator .