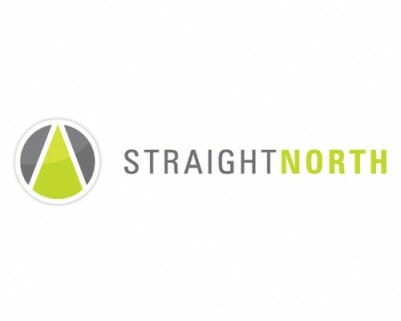 Today I had the pleasure of interviewing Brett Sawicki from Straight North a Chicago Internet Marketing Firm.  Straight North focuses on Internet marketing services, website design and development, corporate branding.  They are headquartered in Oak Brook, Illinois, USA – just outside Chicago.
I had a chance to chat with Brett about some of the PPC services that they are helping with and customers that they are working with.  They have an impressive number of customers as you can see on their site.  Brett is their PPC manager, overseeing all their paid search accounts. Below is the interview with him.
Can you tell me a little more about your PPC efforts?
We provide complete services for PPC. We do keyword research, formulate campaign strategies and tactics, do all the creative work — writing ads, designing landing pages, etc. — manage campaigns, and manage lead tracking and analytics so results can be continuously improved.
What you're working on that's helping your customer out the most?
It's hard to single out one thing, but if I had to, I'd probably say tactics. AdWords seems easy enough on the surface, but there are hundreds of nuances to learn that make the difference between mediocre results and a truly profitable program. We work with PPC every day, so we've had the opportunity to learn the system inside-out.
What tips would you give small businesses looking at Straight North services?
Have an open mind when it comes to the ad budget, but be prepared to spend. We're very stingy with our clients' media spends, but it takes a certain magnitude of expenditure to reach a critical mass of clicks. If you grossly under spend, you'll never get enough conversions to know whether the program will work.
How can Straight North help businesses out the most?
Probably by doing a test campaign. We don't like to ask for long-term PPC deals until we've established that PPC will get results. Toward that end we've developed a highly structured test campaign process to determine if PPC is a viable channel for the client. If the results are good, we're off and running. If results are not good, we go back to the drawing board and develop a new strategy, or work with the client to market through other channels.
Any other PPC or Online marketing tips you'd like to tell our readers?
Whether it's PPC, SEO or even social media, keyword research is the place to start. The words people use to find information, products and services — keywords — are the language of Internet marketing. If companies don't have a solid keyword strategy, or don't update it on a regular basis, it will be very difficult for them to achieve the best possible results.
John Rampton is a PPC Entrepreneur, Author, Founder at Due a finance company helping small business owners. Follow me on Twitter @johnrampton