Have all your marketing tactics bitten the dust? Are you unable to move the needle a bit so that your website gain better visibility online? Don't despair because driving targeted traffic to your website is not a rocket science.
By making a few of these simple tweaks might just attract readers and bring in more visitors and followers.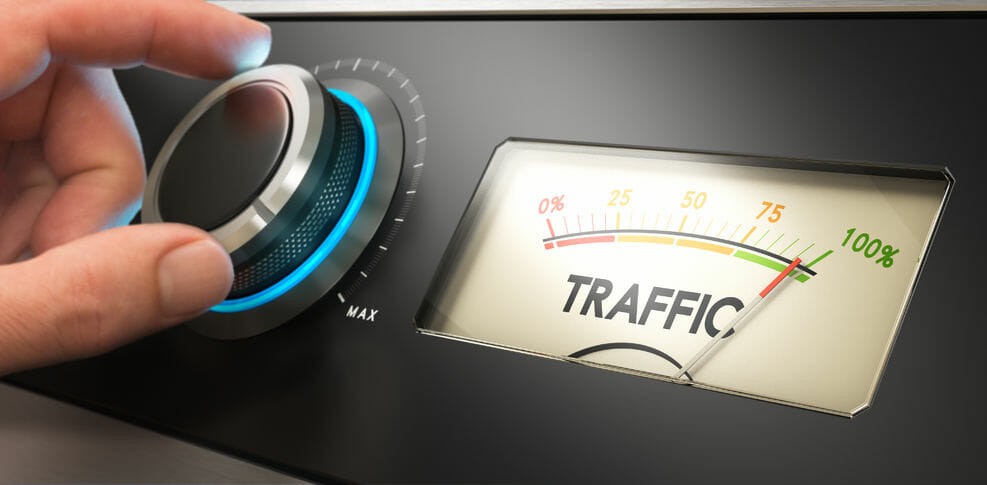 Build landing pages
A landing page is a one-page website that talks about one topic. You can add links from this site to your main website or blog. Build several landing pages that link to your social media networks and your other sites. Link to different resources and places in your websites. This will keep your audience interested. Don't make the landing pages similar to each other. Be creative. Try to segment them into a specific audience. This also builds up your search engine ranking (SEO) and helps you attract readers more on your blog.
What are you writing about?
Are you just trying to advertise and sell a product on your blog to earn some money?
Because I have seen many bloggers promoting affiliates through their blog and believe me it annoys a lot. If all you are after is sales and earning money then it is understandable why you only have a few readers. You must think about your clients and readers.
You are writing for your clients not for just earning money. Try to help them solve a problem. Speak their language. Don't fill your sites with marketing stuff and sales speak. If you want to write a press release, have a separate venue for that. For your website or blog, you should address the needs of your customers only then you will be able to attract readers on your blog.
How long are your articles?
Its not like you can't able to attract readers. But usually people don't have time to read through very long articles. A standard of 700 words is enough. Try to punch up your articles with images to catch the attention of readers.
Consistency
How long has it been since you last updated your website? When was the last time you published a post in your blog? You should be regularly updating your sites. Everything happens now in a flash and if you don't stay awake, you will be left behind. Hire a writer (guest posts) if you are having difficulty writing. If you can't afford it, schedule your posts. Set aside one day to do all your writing and schedule them to go live on specific hours and days.
Comments
Encourage conversation in your posts. One way of attracting comments is by ending your article with a question. Your work does not stop there though. You should do your best to reply to these comments. Communicating with your customers will let them know that you care about them and you are not just after their money.
Catchy Title
It's been said time and time again that your title is the first thing that your audience will see. It can make or break the article. It determines how much your readers would be willing to click on your article and read through it to the end. So be creative with your titles. This helps you a bit to attract readers attention.
Don't forget the big 3
The big 3 are Facebook, Twitter and LinkedIn and oh, that emerging pin called Pinterest. You have to have icons of these four in your website and blog to allow your readers to share your articles with their friends. Make sure that every blog entry or article has these four.
There is no magical formula for getting more readers to your site. Getting a thousand followers does not happen overnight. You have to be patient and keep trying different methods to succeed in your goal.