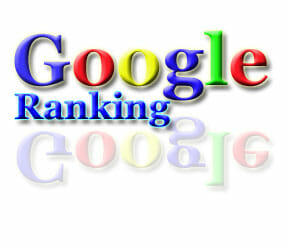 Improve Google Rankings with the Google Ad Preview Tool
It is a tool offered by Google to look at your own Adwords PPC advertisements. Google does not recommend looking at your own ads via the search pages for the reasons mentioned below:
Google does not only display Adwords ads depending on CPC (cost per click) alone. A part of the algorithm includes how common an advertisement is, or how higher the CTR (click through rate) is. If you regularly hunt for your ads and do not click on them, you will decrease your overall CTR and therefore lessen the number of times your advertisement is shown
It is really possible that if you continuously look for your own ad and never click on it, you will stop discovering it as a whole! This is due to the fact Google would like to show relevant ads you will simply click, and it believes you are not curious about your own ads! Hence, this Google ad preview tool will enable you to bypass the standard search and look at your advertisement without increasing your impressions and decreasing your CTR (click through rate).
How to use the Google Ad Preview Tool
The very first step is to sign in to your Adwords account and look for the option that states Ad Preview and Diagnosis and click on it.
Now put your keyword/keywords to see your ads in this Google ad preview tool and  then simply click on the  preview button to "preview" your own ads.
If Google is showing advertisements for your targeted keywords, you will have a green "Yes"
If you go down a little more, you will see how Google is exhibiting your adverts.
What if Ads are not displaying in the Google Ad Preview Tool?
There may be numerous reasons why the ad preview tool does not show your ads listed below are some elements to look at:
While creating your PPC advertisements, you chosen them only to be display at a particular regions, or particular language, ensure that you put the same details before preview your ads in the Google ad preview tool
Verify your Ad has been accepted. Sometimes Google Adwords takes time in approving your PPC ads. So, if your ads are not still approved by Adwords, you can not see them via Google ad preview tool
One more thing to check is to ensure that your Ads are not paused. Look at the top left in your Adwords account, there you will see the main "Campaigns", click on the "Ads" tab and see your campaigns, if you can see the green circle, it means all campaigns are active.
Ok now once you make sure that all your ads campaigns are active, make sure the specific keyword or keywords are not paused. Sometimes in happens that some keywords are passed and because of that you will not be able to see your ads via the ad Preview Tool.
Ensure that your ads for particular search phrases are showing. Get into the Keywords Tab and simply click the tiny speech bubble. You will either see a "Yes or No". If you can see a "No", Google will explain to you why your advertisement is not showing for that particular key term.
Final Words
This tool is generally a less popular tool to online marketers. On the other hand, its effectiveness is unquestionable. It is definitely a best practice to verify how an advertisement is being shown to your prospective customers, but most likely counterproductive if by reviewing the ads; you are lowering overall performance of that ad! The Google ad preview tool enables you to examine your ad, without limiting ad effectiveness.
John Rampton is a PPC Entrepreneur, Author, Founder at Due a finance company helping small business owners. Follow me on Twitter @johnrampton