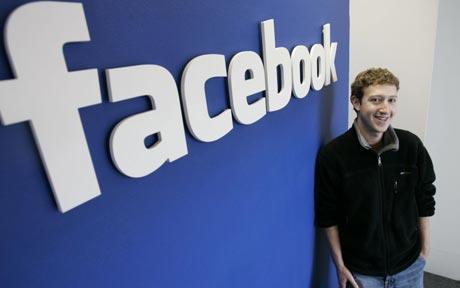 The social networking websites such as Twitter, Facebook, LinkedIn, MySpace, etc are great way to advertise your website, product or service online to hundreds or even thousands of people for free. You can make your own communities on these social networking sites. So, in this way you can also get the targeted traffic to your website as those people who join your community will be interested in the same niche. If you are new to internet marketing and looking for a way to advertise your business using these website than these are few guidelines, you should take into account.
If you follow these guidelines watchfully, you will be able to make your own social media strategy to get the best results you looking for.
Spy Your Competitors:
The very first thing that you should do before making your own social media strategy is to spy your competitor's activities on social media sites first. This will help you to understand how they are promoting their website, product or service and how they are interacting with their followers/fans. So, go ahead and spend time to find your competitors and then after carefully monitor their activities and than make your own strategy to get the best results.
Set Your Goals:
This is very important for every marketer to define his/her goals for any kind of marketing campaign. Your PPC success or social media success depends on how you define your goals and how you do effort to achieve those goals. You can divide your goals in different categories such as product/service awareness, traffic from web.2.0 sites, time spent on social media sites, etc. if you don't have the sufficient time to do all, than its better to outsource it. As off course, this requires proper time and effort to manage every element of your campaign properly. You can hire an SEO firm or you can find a freelancer to help you in your marketing campaign.
Regular Updates:
Regular updating of your social media profiles is very necessary to keep the visitors engaged. To update your profiles, you need high quality informative content. If you have no content, your social media campaign results in a failure. Hence, it's better to hire a content writer, so you can update your profiles regularly with informative contents so to feed your social media followers with something they really want.
Review Your Strategy:
Now the last step of your campaign is to review your goals and ask yourself different questions such as are you be able to get enough exposure and awareness about your product or service? Did you have enough followers? Did you have enough traffic every day? Did you get the required no of sales you looking for? These questions will help to measure your progress on social media site.  If you are not able to achieve your desired goals than make a new strategy and work on the weak element of your campaign so, next time you have the best reward for all your effort and hard work.
John Rampton is a PPC Entrepreneur, Author, Founder at Due a finance company helping small business owners. Follow me on Twitter @johnrampton