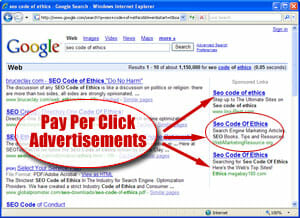 If you are new to internet marketing and want to run a PPC campaign to promote your business, than in my opinion, it better to hire a PPC professional so you can get double or triple return than the amount you're actually invested. You can mange your PPC campaign by your own but  for that you should have better technical knowledge and creative thinking as you have just few words to sell your product. Hiring an expert cost you some money but this will make sure that you will jot waste you money on any UN relevant click.
If your search the internet, you will find lot of websites talking about PPC but no one will tell you the exact method on how to start and manage a successful campaign to promote your business. Here, in this article, I will discuss someone of the very important tips that will make the whole process so easy, if your follow these guidelines carefully.
Easy Website Navigation
The very first thing that you should do, if you are really serious to succeed with PPC is that make your website design and navigation as simple as you can. Make your site navigation in such a way that the visitor who land on your website can get all information he/she needs in just 3 clicks. You should also make sure that your content is clear and to the point and provides all the necessary detail about the product or service, you are promotion. Another thing you should do is to highlight all the unique selling points about the product. Easy site navigation and precise information will motivate any potential buyer very easily and make him/her to pay money to buy your product.
With your website, be sure you focus on making the navigation and design simple for people to understand. You should also ensure that your content is straightforward and clear, which can help guests benefit from your industry knowledge. With these things set up, it will be simpler for your PPC management team to market your website.
John Rampton is a PPC Entrepreneur, Author, Founder at Due a finance company helping small business owners. Follow me on Twitter @johnrampton