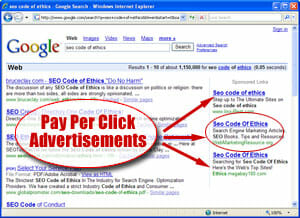 Install Google Analytics or Any Other Tracking
If you really want to succeed with PPC then it's important for you to track the activities of visitors that land on your website. You can install Google analytics or another tracking device on your website. It's so simple, if you are using the Word press platform, than you can simply install Google analytics plugin. With the help of any tracking device, you can see what information or web pages are most visited. How much time, an individual visitor spends on your website. Which part of the world, you are getting your most of the visitors. With all this date, you can do all the necessary changes and can make your PPC campaign more effective.
If you don't have Google Adwords you need to take the time and install it on your website.  Google Adwords allows you the ability to link your Adwords and Analytics account together.  This will allow you to see exactly what you're doing in your account and what it's translating to in dollars for your account.  You can even hook this into your eCommerce site to allow accurate accounting of every dollar.  I suggest you put in goals also to track if people are downloading anything or filling out forms.  The more you track the more you will know.
Keyword/Keywords Bidding
Don't start fight while bidding on keywords related to your product or service. If you pay money for expensive keywords you need to make sure that every click is counting and you aren't wasting your money.  Try bidding on longer tail keywords that typically run a bit lower in costs. If you want to run a successful PPC campaign than it's important to know your conversion costs..  The best solution is to spend some good amount of time on doing keywords research and find the best keywords that best describe your product or service but have low PPC cost.
John Rampton is a PPC Entrepreneur, Author, Founder at Due a finance company helping small business owners. Follow me on Twitter @johnrampton