Everyone is going nuts and is completely addicted to the latest trend on the internet… that is Pinterest! With so much attention to one web site, it's clear there is plenty of money to be made. Just the other day there was a character who said he was making $1,000 a day spamming Pinterest. The news later retracted the story and the individual said he was lying, but still… the media went nuts over the whole story and this guy got millions of dollars worth of free media and advertising just because he was talking about Pinterest!
So what does this all mean to you? Pinterest can make you money if you know how to take advantage of the opportunity at hand!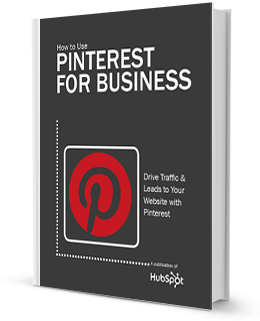 With all of that said, there is a great free resource out there for you to learn how to take advantage of the more than 12 million people who are currently using Pinterest every day! HubSpot has created a free pdf guide called "How to Use Pinterest for Business" and it's a nice read that will walk you through the process of learning what Pinterest is all about and how you can leverage the massive flowing through their sites to funnel it back to yours and so much more.
Download this free, 43-page ebook and learn:
How Pinterest works and top reasons you should be using it
How to create a Pinterest account and grow followers
How B2B companies use Pinterest for lead generation
How eCommerce companies use Pinterest to increase retail sales
Examples of how real-life businesses leverage Pinterest for growth
Be sure to visit HubSpot and download the free guide on the social web site that everyone is talking about!