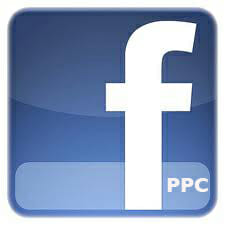 Facebook is growing.  Facebook ads are becoming more and more intelligent.  Below are a few tips to help increase your CTR on your Facebook ads.  The average user has 130 friends, the power users that you want to engage has over 1000 friends.  You want to engage those people.  Focus on customer service.  Below are a couple tips to increase your overall CTR of your ads and the conversion rates on your Fan pages!
Make it exclusive.  Make every coupon, opportunity, ad, everything on Facebook exclusive to Facebook.  People like to know that they are special and they are getting an offer that no one else is getting.  This will help your brand and create loyal fans on Facebook.
Crowdsource your content.  Fuel your content strategy by listening to your customers.  Let everyone on your Facebook fan page push content, ask people about what they want to see.  If you do this and respond, people will work with you to provide content and engagement.  This will keep them to your brand.  This will also help with your Facebook EdgeRank and help calculate how Facebook calculates how often people see your content.
Focus on engagement.  Whether you are putting up ads or pushing people to your fan page, you need to make sure that people are liking your fan page.  Make sure your ads match what your fan page looks like.  If your page is different then what you're putting up
Create content for comments.  If you have information about the things people are talking about it will engage people on the page and keep them interested.  This will also help your community grow.  There are 2 billion Facebbok posts liked each day.  You are really not in shortage from having them see everything that you're doing.  People will like what you do if you put it up.
Brand your updates.  Make sure that you have something on there about your brand.  This doesn't have to be in the post, you could have your logo or anything about your product.  It will help them to recognize your product.  Be predictable when you do this.  Create events or ads that will help them to recognize your brand and Facebook page.  61% of Facebook users who "like" a page say they are more likely to buy from the brand.  If people are liking your brand, the customer will remember you over your brand.  I would not go for the hard sale.  Don't interrupt the social community and what's going on there.  Go for the soft sale, talk about what's going on right now.  People will "dis-like" your brand if you are trying to sell them.
People who are on Facebook want to stay on Facebook, they don't really wanna leave.  Don't put up links to just put up links.  Provide value to the customer.  The average Facebook user is connected to 80 pages, groups and events.  Don't dilute your brand.  By putting up crappy links you will dilute your brand.
When running Facebook ads, don't dilute your brand and send them to your site.  Send them to your fan page.  Engage them in the ways that speak to them.  Target your ads and know who you're targeting.  Keep your options open.  Don't target 100% young people, make your posts multi-gender and multi-aged.  Make sure you're tracking your ads and posts to see who will respond to your posts at the same time.
Make sure both your website, Fan page, and ads match.  This will help increase your ROI by 5-10%.  Don't automate this, make everything a little bit unique but matching.  This will help show your customers know everything is related.  Even if they didn't click on your ad, they will remember it without event thinking about it.  People will start to love your brand without even realizing it.
John Rampton is a PPC Entrepreneur, Author, Founder at Due a finance company helping small business owners. Follow me on Twitter @johnrampton