This post is sponsored by Visa Business and all content is the opinion of the writer.
It's quite amazing to think back to when I was in high school and started making money online when I was just 15. That was 17 years ago and as much as everything has changed, it's still pretty much the same.
The business model is still the same. Create ad campaigns, find people that want a specific product or service and deliver quality leads.
You can go back in time 100 years or go into the future… the basics of business will not change.
A Younger Mentality and My Days Back in School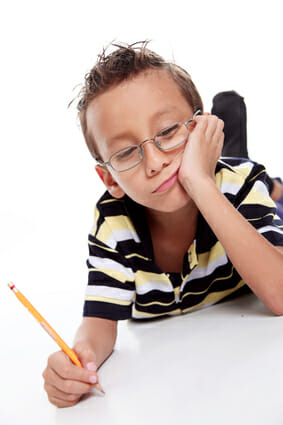 I've always had a passion for business and thinking of new ways to make money as a kid.
When I would drive around with my parents in the car I would always ask about billboards, how many people see them on a daily basis and what people are paying to put them up. Then I would also play games like "Buy and Sell" with my friends. It's funny to think about how basic and non-techie the world was back in the 80-90s… but everything I was thinking and doing is what made it possible for me to run my business the way it is today.
It wasn't until I was in middle school that I really started making some good money with my ideas. At this point I was in 6-8th grade, and instead of lugging around books in my backpack I was carrying soda cans! No kids want milk and juice when they can have a nice Pepsi or Coke. Buy a 12 pack at the store for $2.99 then sell them for $1 each…yeah, that was some nice ROI!
Back to the Internet!
Jump ahead a few years, when I started playing around with the internet and figured out a few ways to make money through designing banners for site owners in AOL chat rooms for $1 each. I eventually came across affiliate marketing and things really started to pick up.
I also had a nice time with pay-per-click marketing, which was a lot like my days back in school. I would find people who were looking for a service or product and be able to sell it to them at a premium. This was great! I could create ad campaigns and target people all around the world and not have to lug around 10 pounds of soda in my backpack at the same time!
What got you started on your entrepreneurial path?
Everyone has their own story and it's funny how I can relate mine all the way back to when I was a kid.
Some people have completely different stories, such as being fired from a job, mistakenly finding that they could make money on the internet, and turning it into something amazing.
If you've found success in pay-per-click marketing, blogging or anything else in business…be sure to leave your story in the comments section and let's share!
Spirit of Entrpreneurs Infographic
We (entrepreneurs) are definitely are a special breed and it takes a lot of time, heart and dedication to succeed in the world of business. Be sure to check out this great infographic from Visa which shows why entrepreneurs have spirit like no other.
I am blogging on behalf of Visa Business and received compensation for my time from Visa for sharing my views in this post, but the views expressed here are solely mine, not Visa's. Visithttp://facebook.com/visasmallbiz to take a look at the reinvented Facebook Page: Well Sourced by Visa Business. The Page serves as a space where small business owners can access educational resources, read success stories from other business owners, engage with peers, and find tips to help businesses run more efficiently. Every month, the Page will introduce a new theme that will focus on a topic important to a small business owner's success. For additional tips and advice, and information about Visa's small business solutions, follow @VisaSmallBiz and visit http://visa.com/business.