Google is always trying to up their game with new tips and tricks.  Today Google released Google Tag Manager for Adwords, that will help you with tagging your pages.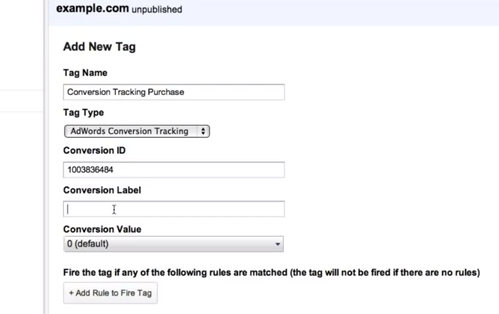 Google Tag Manager is a free tool that makes it easy for marketers to add and update website tags — including conversion tracking, site analytics, remarketing, and more—with just a few clicks, and without needing to edit your website code. Take a quick look at how easy it is to set up an account and manage your tags.
This helps with both administration and tagging of your website.  Basically to sumarise it: you embed a snippet of code that connects each page on your website to Google.  This snippet of code then provides tags for each page on your website for a better web experience.
John Rampton is a PPC Entrepreneur, Author, Founder at Due a finance company helping small business owners. Follow me on Twitter @johnrampton