Crytocurrency has been an emerging market for currencies which are solely electronic – they are created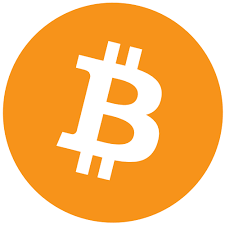 with a limited resource and have seen a staggering rise in value. For example, Bitcoin, which can be considered as the market leader in crytocurrency, had been exponentially increasing in price up to more than $19,000 in mid-2018 (albeit the fact it has crashed since). Regardless, many investors look to crytocurrency due to the huge rewards that it can occur from owning such currency.
However, the main players in online advertising do not like crytocurrency, and have sequentially banned any adverts about crytocurrency from being marketed using their advertising platform. Below are the main comments made from Google, Facebook, Twitter and Bing, with a short analysis thereon after.
Google
With no reason as to why the ban took place, Google released the following information in March 2018:
In addition, ads for the following will no longer be allowed to serve:

Binary options and synonymous products
Cryptocurrencies and related content (including but not limited to initial coin offerings, cryptocurrency exchanges, cryptocurrency wallets, and cryptocurrency trading advice)
Facebook
Facebook claims crytocurrency marketing campaigns can be misleading to the consumer and banned the currency form in late January 2018:
We've created a new policy that prohibits ads that promote financial products and services that are frequently associated with misleading or deceptive promotional practices, such as binary options, initial coin offerings and cryptocurrency.
Twitter
Twitter banned Currency exchange, trading, and related services, Cryptocurrency ICOs and Cryptocurrency token sales in 2018, inline with actions made by Google and Facebook.
Bing
Following moves made by Google, Facebook and Twitter, Bing followed suit by banning crytocurrency in mid-May 2018:
We [Bing] are always evaluating our policies to ensure a safe and engaging experience for our Bing users and the digital advertising ecosystem. Because cryptocurrency and related products are not regulated, we have found them to present a possible elevated risk to our users with the potential for bad actors to participate in predatory behaviors, or otherwise scam consumers.

To help protect our users from this risk, we have made the decision to disallow advertising for cryptocurrency, cryptocurrency related products, and un-regulated binary options. Bing Ads will implement this change to our financial product and services policy globally in June, with enforcement rolling out in late June to early July.
Analysis: A Good Move for Consumers/Bad Move for Many Advertisers
The problem with crytocurrency, as Bing have stated, is that it is not regulated. There are no rules as to how crytocurrency is created and maintained, which makes it extremely high risk.
However, at the same time, the ease of use to transfer currency between borders, without being tracked, is something many consumers want.
What Google, Facebook, Twitter and Bing are doing is limiting the potential for consumers to be scammed and exploited due to a lack of understanding of a product that is poor regulated. Crytocurrency is portrayed as a 'must invest in' investment. However, the reality is that it is not regulated and can (and has) crashed in price, costing many people around the world millions. For advertising platforms, the risk associated with crytocurrency cannot be portrayed enough in an advertising campaign.