Before setting up your ad campaigns on a major search engines, it's important to understand the difference between high end keywords, low end keywords and how much you may be paying per click on these search terms. Finding the right pay per click marketing method is top priority before going to live with a big budget ad campaign.
PPC Flat Rate Advertising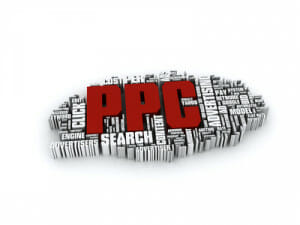 The majority of ppc advertising among search engines is on a flat rate cost, or a bidding structure. A flat rate model is how much you will pay per click for each specific keyword and click that comes through your search advertising campaign. The difference is cpc flat rates can vary, and usually consist of differences among the placement of advertising, content found on a page or the type of traffic that is found on the web site. Depending on the payment structure and length of your ad campaign, you may be able to negotiate a better rate for your contract terms.
PPC Bidding Rate Advertising
The bid rate advertising model is what many well known search engines like Google, Yahoo and Bing use. As an advertisers, you would log into their ppc management area and you can select the amount you are willing to pay per click. Depending on your web site's page rank, quality score, ad copy and performance, you will be competing among the other advertisers for your ad placement. In addition to all of this going, the performance of your web site and ad copy will have a great effect on the amount you are actually paying per click.
Limit Your Daily Spending
Whether you are paying on a flat rate or bidding structure for your ad campaigns, it's important for you to always manage the amount you are spending. There are millions of people searching for topics on search engines every hour, and if you are aiming for high traffic keywords, you can blow through your budget fast. Set a low daily limit during the first few days of running your ad campaigns.
If you are still unsure what the best pay per click advertising model is for you and your web site, you can setup a small ad campaign with Google, Yahoo and Bing and set daily limits of $10-$25 a day, then test and compare your results. There are also many secondary search engines that offer clicks for as low as one cent per click, but these are usually very low in quality. Stick with the big three search engines and keep tweaking your ad campaigns til you see the results you are looking for.