Paid search is awesome. It gives us the ability to control the outcome to certain extent. We can select the keywords or key phrases that will trigger our ad copy and even we can target people based on demographic profiling. So far so good! But there is a problem with Google adwords and its likes and it is the dreaded – Click Frauds.
Click Fraud without any doubt is certainly one of those nagging things that can frustrate an account manager.  The account will not show anything abnormal apart from the fact that the spending will increase manifold and the number of visitors will increases steadily. But when you check the Conversion metric, a rude realization will dawn on you that the spending or the increase in traffic is not justifying the low conversion rate.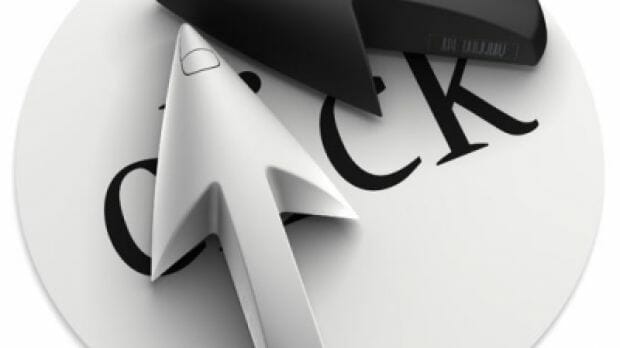 Dig down a little bit and you will come to realize the fact that the most of the visitors that are receiving are fake and that means, your campaign has someone been bitten by the click fraud bug.
Don't go nut because there are ways you can determine and fix this type of click fraud activities –
What is Click Fraud After All
Okay, as the name suggest, Click Fraud happens when automated system, bot or a person start clicking on your ads again and again just to increase the cost of the adwords campaign. This kind of activity is usually done by shoddy publishers who want to rave up revenues or by your competitors who want to make your ad campaign bleed from excessive spends. 'This is the worst thing that can happen to an adwords campaign' – says Robert Nikic from Herolocity and it echoes the truth.
Sometimes, advertisers also click on their ads just to boost the Click Through Rate of their keywords artificially and to increase the Quality Score of the keywords.
Now, here we are assuming that you are not clicking on your own ads. Or Are you?
How Google Deals with Click Frauds
Thanks heaven, Google has an automated mechanism that detects and resolves the issue of click frauds and thereby saving the hassle of adwords marketers. Sometimes, their representatives intervene in the process if things get messier.
Here are some methods that Google employ to fix the issue of Click Fraud –
Automated – Given the large number of ad campaigns running on Google Adwords platforms, it is not even remotely possible to manage everything manually even by Google and which is why an automated system is in place that monitor every single click via Google Adwords. It automatically eliminates clicks that look suspicious and therefore, the account balance of adwords advertisers remains intact.
Manual Analysis – As obvious, automated analysis has its caveats. It can detect almost 99% Click Frauds but not all. Therefore, sometimes Google's Ad Traffic Quality Team has to intervene to identify the Click Frauds so that it does not affect the advertisers.
Investigation – This happens rarely though. On the request of an advertiser, Google launches an investigation to gather more information about Click Fraud and compensates the advertiser if the allegation proves to be true.
How Bing Deals with Click Fraud
Contrary to what other people believe, and it does work for the advertisers. But as obvious, this platform is also plagued by Click Fraud. Like Google, Bing also has some sort of mechanism that detects and fixes the problem of Click Fraud –
Just like Google, Bing also uses a click filtration system that detects and removes the fraud clicks without making any changes o advertisers budget.
Bing has its own IP blocking technology. It also uses this technique to flag those websites that take part in click fraud tactics.
When requested by advertisers, Bing asks its team of engineers and click fraud investigators to investigate the case and fix the problem.
How to Fix Click Fraud Yourself
In most of the cases, Click Fraud related problems get fixed automatically, but sometimes things get out of hand. By following the below steps, you will be able to block certain IPs and the unwanted clicks from those IPs –
Go to Setting tab.
Find the IP Exclusion option which is located at the bottom of the screen.
Click on the Edit option.
Now, paste the IP addresses that you want to block.
Now, just click save and you are done with this.
It is that simple.