With more people using their mobile devices to browse the internet and find what they are looking for, it's now more important than ever for you to have a mobile application for your web site, blog and even your brand. It seems like everyone has an Android or iPhone in their pocket, yet more and more people are getting advanced mobile devices every day, just as more people are downloading apps to find and buy what they are looking for. If you don't have a mobile application and your competition does, you will simply be left behind and keep missing out on new customers and potential long term revenue growth.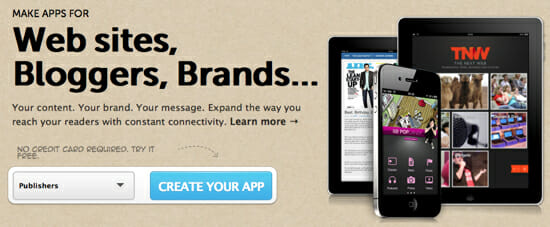 One of the biggest problems with not having an app for your business or web site is simply not knowing how to create one. Fortunately there are services like Shoutem.com, which makes it extremely easy to create a mobile application for free right through their web site. For anyone that wants to create a more advanced app, they also offer a lot of premium features and even their own design team if you want to outsource the process.
How Shoutem Works & It's Many Features
The best way to understand how Shoutem works, and how easy it is to create an app of your own is to simply watch the short video below. After that, you can visit their web site and sign up for a free account then start playing around with their app creation process and see what you can make for your web site or brand.
Creating an Application to Match Your Site and Brand
No matter what type of application you want to create, you would want to make sure that it still matches the look and feel of your current web site and brand. Through Shoutem you can do exactly this, while not having to get too advanced and technical with your design. Using their you can play around with features and design to match the look and feel of your existing design.
In addition to matching the look and feel of your site, you will also be able to setup the following:
Pull all existing news feeds from your website into your mobile app
Sync your posted events into your mobile app automatically
Link your web blog posts to locations in your app
Embed your mobile app's updates, top places and top users widgets in your website and promote your app.
Create Your Mobile Application Now!
For anyone who has been thinking about creating a mobile app of their own, but didn't know where to start, Shoutem is a great resource and tool for creating your app. Whether you are just starting out and want to create a free app for now, or want to build a full service and high end app for your business, it's all possible through their site and programming/design team.