When it comes to the holidays, you know there is going to me a ton of money up for grabs and everyone is fighting for it. So how can you make the most out of the holiday season and get in on the money making action?
A company called VigLink is running a holiday promotion that allows you to target holiday shoppers, while also giving you the opportunity to win some cool prizes in the process.
Over the next few weeks, we will be sharing top ten lists for the hottest mobile phones, tablets, games and more. All of this information is provided by actual VigLink sales data. Each of these lists will include a top ten list of popular products in a category, along with links where each product can be purchased.
Install VigLink and Win
As mentioned earlier, not only will VigLink be providing you with some accurate information on quality products to market during the holidays, but you can also win some cool prizes in the process.
If you aren't currently a VigLink customer, now is the time to signup to increase your holiday website revenue. For a limited time, create an account and you'll be entered to win one of the top 3 products on each list once you activate VigLink on your website.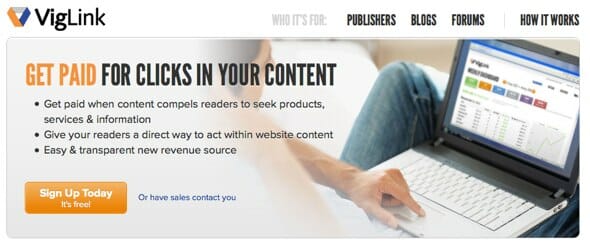 If you aren't familiar with how VigLink helps affiliate marketers monetize their website content, here's a quick snapshot:
1.     automatic link affiliation: gets you paid when your readers click on existing links in your content that point to merchants.
2.     link insertion: VigLink's LinkWeaver technology (recently profiled in TechCrunch) detects product-focused content and seamlessly weaves links into each of your webpages — generating additional clicks and revenue for you.
VigLink installs just like AdSense and does not interfere with your existing monetization efforts (including existing affiliate links on your site — VigLink can overwrite these but does not by default).
Top Products for the Holidays!
We will keep updating the post below with the latest holiday product posts and top selling items to target during the holidays.