Different SEO Terminologies and Definitions
Not everybody is aware of the fundamentals of Search engine optimization. If you are a novice to Search engine optimization or getting started, the entire concept can seem really challenging.
Here are a few of Search engine optimization definitions and vocabularies that can help newbie's gain a much better understanding.
Algorithms
It can be generally referred as a mathematical formula that Google and other search engines use to assign a particular rank to websites and WebPages in its search results based on the relevancy of the keywords with the content of website or webpage
Link Building
A back-link is normally referred as a vote for a website. Google and other search engines prefer those websites who have back links only from quality and high authority websites. So, from now, just look for quality not quantity, when you begin your link building campaign.
Crawlers
Crawlers, generally known as spiders or robots. These are the applications used by Google and others to analyze or "crawl" websites to gather details. Crawlers generally gather information in order that when you are browsing online and enter a keyword in search bar, they will present you with the appropriate search results.
HTML
HTML is short for Hyper-Text Markup Language and it is the fundamental part of websites. It is hence, significant that you concentrate on HTML and the right tagging methods for excellent SEO outcomes.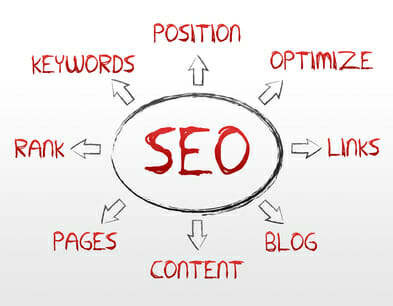 Met tags
Meta tags are HTML codes that are included into the head area of the website and generally know as the Meta keywords and description tag. They also enable site owners to present search engines with details regarding their sites.
Search Engines
Search engines are robots that look for the web for particular keywords and phrases and present the user with the appropriate results.
Alt Attribute
HTML code inserted within an image tag that is used to illustrate the image to viewers. Putting keywords here does not have any importance these days since that method has been misused previously.
Analytics
Software which is used for collecting and analyzing data about a website. One of the most common and free analytics program is Google analytics.
Anchor Text
The text that is used for linking purpose is called as anchor text
SERPS (Search Engine Results Pages)
SERP is the position of a website or webpage in Google for a specific keyword or phrase.
John Rampton is a PPC Entrepreneur, Author, Founder at Due a finance company helping small business owners. Follow me on Twitter @johnrampton