The advent of social media has irreversibly changed communication. Not only has it made access to information faster, it has also blurred the communication lines that divide brands and consumers. Now, companies have a closer, more personal way of reaching their target market, and consumers have an easier time keeping track of their favorite brands. This leap in communication and advertising practices, however, also comes with drawbacks. One of these is that brands are now more exposed to reputational damage through social media backlash.
Because social media news, whether true or fabricated, can be published and disseminated quickly, reputation management has become a more pressing matter that companies should take seriously.
What Causes Social Media Backlash?
The key to solving any problem is to identify its root source. Crisis in social networking websites can stem from one of the following:
Smoldering Topics – these topics can also be referred to as trending issues. In the world of social media, trending issues can either be the best or worst thing to happen to anyone. These topics may be caused by a controversial comment of a high-position member of a company or well-known brand endorser, an inappropriate ad, or a poorly-researched post.
Controllable Issues – these issues are well within the regulatory reach of a company. Some examples of controllable issues that may lead to social media criticism are product recalls due to service issues and information leaks. While controllable, these issues can be avoided if companies practice stricter cautionary measures.
Unexpected Ordeals – these roadblocks that brands face from time to time happen when advertising campaigns, published content, or product features and updates which are originally intended to improve the service and customer experience are met with hostility or disapproval.
Knowing the different types of issues that lead to criticism in social networking sites is the first step in creating an effective action plan for reputation management.
Now, it's time to learn how your brand can survive social media backlash. Here are different strategies you can take on for damage control:
24/7 Social Profile Monitor – attacks on Facebook and Twitter can damage a brand badly because these harsh feedback can be circulated easily. Douse the spark before it can blaze into a wildfire and burn down your social reputation.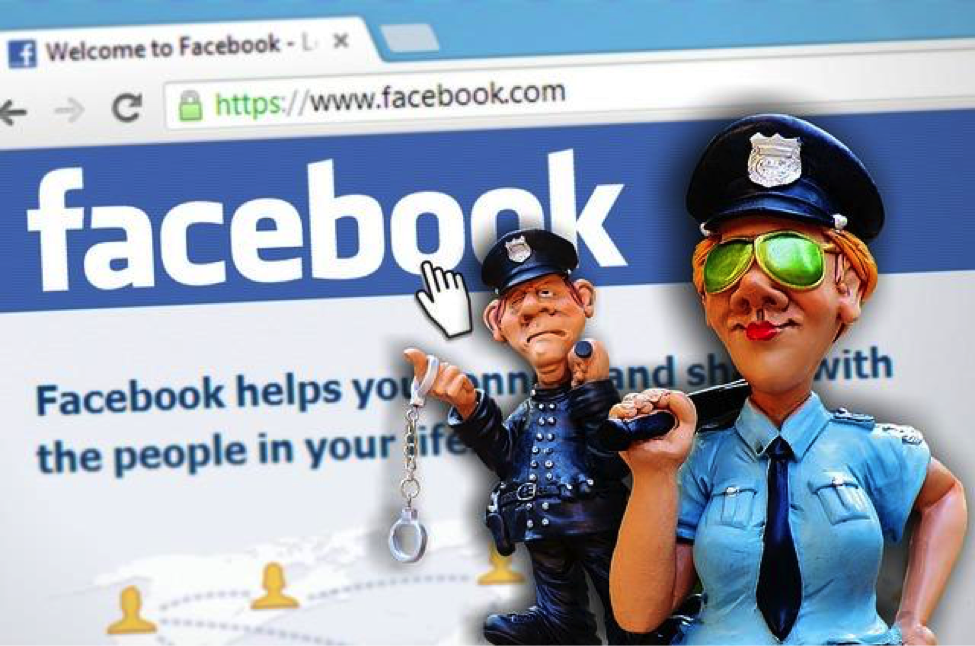 Here are some tools to help you keep an eye on your social profiles 24/7:
Mention – this aptly named tool alerts you when your brand name or any keyword linking to your brand is mentioned on Facebook or Twitter.
Talkwalker – the goal of your social content is to get people to talk about your brand. Talkwalker lets you monitor your keyword reach as well as measure how your brand fares in public discussions.
Klout – Klout enables companies to produce relevant content with the most impact. It rates posts and identifies topics that stimulate reaction from social media users.
Formulate a Damage Control Strategy – if you find yourself amid a social media war, you must meet it head-on with a battle plan. Here's what you can do:
Own up to the issue instead of skirting over it. Most of the time, denial only escalates a minor issue into a full-blown crisis.
Educate your team on proper messaging. Do not respond to an irate user with a brisk, impersonal message unless you also want your customer service rating to go down.
Turn a public attack into a private customer engagement. When users attack your brand publicly, it is best to deal with the matter privately so you can focus on solving the issue at hand without prying eyes twisting your words and misinterpreting your intentions.
Form a Social Media Management Team – whether you refer to it as a reputation management group or social media team, outsourcing the task to handle your social profiles is a good investment for your brand. You need people who will look out for, manage, and improve your social stature in networking sites. This could comprise a few people or just one virtual employee who can expertly handle the crisis.
Social networks have come a long way. Initially, they were intended to be a channel where one can catch up with friends and a platform to express one's interests and current projects. Now, social media has evolved into a digital town square where users can publicly bring companies to trial. The degree by which a brand responds to this backlash determines the verdict if a company will make it or break it in the social networking realm.
Will social media's ruling find your brand favorable?
Catherine vanVonno, the author, is the President and Executive Director of 20Four7VA, a global Virtual Assistant (VA) Service Provider. She holds a doctorate degree in Applied Statistics, Research Design and Program Evaluation from Virginia Polytechnic Institute and State University and has over 10 years experience in facilitating evidence-based strategic planning, product development, brand management, legislative communications, and medical policy. She is married and has four children. You can reach her at [email protected]