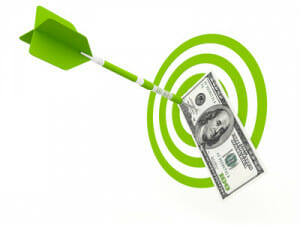 Even with all of the different advertising options we have on the internet today, pay per click advertising is still one of the most sought after sources for driving quality traffic. While most people are focusing their efforts on using search engines like Google, Yahoo and Bing for their pay per click marketing, they may be forgetting about some of the private ad networks out there that can drive millions of impressions daily.
Clicksor is one of these private networks that is currently pushing an insane 500 billion impressions daily across their network of over 100,000 partner sites. In this post we are going to provide you with a simple walk through out how you can setup your own ppc ad campaign on their network, while also focusing your advertising on reaching your targeted audience.
Create New Campaign
Every campaign starts out with your basic site and targeting information. In this scenario you will need to select the campaign type, which could be CPM, CPV, CPC or CPI. In this tutorial we will be using CPC as our campaign type. You can also choose how much you want to pay per click and whether you want to use text ads, banner ads or a combination of both. Lastly you will also want to select the type of traffic network you will want to advertise on. This can be see on the right side of the screenshot below, and includes Clicksor network, partner network or a run of all network traffic.
Edit Text Ads
Now that you have setup the basic information for your campaign, you can build the actual ad copy that people will see when your ad appears. This setup is much like Google and how other search engines setup their text ad campaigns. Be sure to always create multiple ad copies and campaigns for split testing.
Upload Image Banners
During the basic information stage of setting up your ad campaign we mentioned that you can choose between text ads, banner ads or a combination of both. On the Upload Image Banners page you will have to option to add banners to your ad inventory. If you would like to keep your campaign text based, simply click on the "skip this step" and you can move along in the process.
Geo Targeting
The success behind every ad campaign lies within it's geo targeting. The first targeting options on your list will be country based. It's best to create different ad campaigns and landing pages for different countries. In addition to sorting by country, you can also go a level deeper by targeting on a city preference.
Select Keywords
Just as important as your geo targeting options is your keyword targeting. Who do you want to see your ads and what keywords do you want to show up for? Once again, this setup is very similar to the keyword selection tools provided by the major search engines. Enter your keywords into the keyword suggestion box and click "get suggestions" and you will be supplied with a bunch of relevant keywords. You also have the option to add in your own keywords and urls to target.
Bid Keywords
Once you've selected the keywords you would like to bid on, the next page will show you what other advertisers are paying on a per click basis for the top five spots. In the example below you will see that "pay per click" is getting up to $8.10 per click for the number one spot, then all the way down to .18 for the fifth spot. Make sure your "Max Bid" is accurate as you can quickly blow through your budget if you are bidding a high cpc amount on any high volume keywords.
Credit Campaign
The last step in the process is to review all of your campaign information and fund your account. You can submit any amount you like to start your campaign and also set a daily limit of how much of a budget you would like to spend. The Clicksor system will send you a balance notification email when your account is low, and also offers the option to balance funds between accounts and campaigns when they are running low.
Once you complete the campaign process and submit it to their team for review, you just have to wait for manual approval from their admin team. You can setup multiple campaigns in the system at any given time. Be sure to split test your campaigns and expand to different countries and traffic sources/methods such as the CPV, CPM and CPI metrics that were mentioned earlier.
In addition to getting your first ad campaigns live you will also receive a dedicated account manager from the Clicksor team who will monitor your campaigns and make sure they are all setup correctly. The customer support team at Clicksor is very responsive and this is one of the big reasons for their massive growth and success over the past several years. In addition to account management, you will also receive updates from your account manager on the latest promotions and specials on network traffic and news on what advertising metrics and countries have seen massive growth as of lately.
Visit Clicksor.com and create your first ppc ad campaign with them today.