When it comes to creating landing pages and making buttons, you can never do enough split testing. The difference between having a button that makes people click, and one that doesn't grab their attention at all, can make all of the difference when structuring your ad campaigns.
A new premium plugin called Max Buttons Pro, allows you to quickly and efficiently create buttons for your blog, site or landing pages. Take a look at some of the buttons created with the plugin below.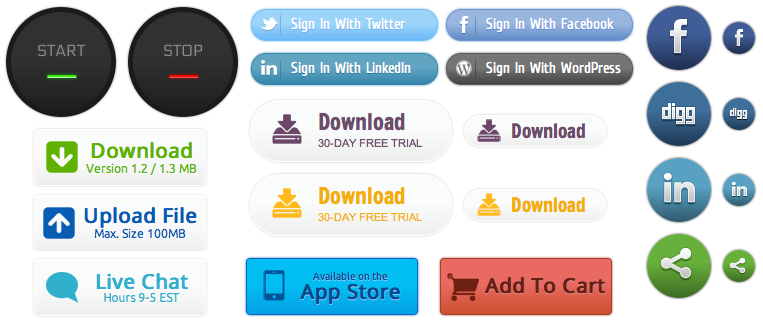 In addition to being able to create buttons like the ones above, Max Buttons Pro also has the option for you to purchase from their wide selection of button packs that allow you to quickly and easily select the types of buttons you would like to create, then modify the associated text on them. These button packs sell for $5 each.
This premium plugin is available for only $10 during the first few weeks of their launch. For those looking for a free plugin, there is currently a free version of MaxButtons, which has been downloaded over 5,000 times to date.