One of the greatest things about the internet is that anyone can start a business up from their home, office or anywhere they like. All you need is an idea and business plan. With the massive exposure and audience that the Internet provides you with, you can reach millions of people all around the world with much lower costs than local advertising or running your own retail location. This is why so many retail businesses are now moving their businesses online and shipping products and taking orders through their web sites. Knowing the benefits of selling online vs. selling offline is being able to expand your business to new levels and stay profitable.
Thanks to companies like Izzonet, you no longer need to be a designer or have any tech experience to setup your own site. Just take a look at some of the current style of sites and stores that are currently running thanks to Izzonet and their online store packages.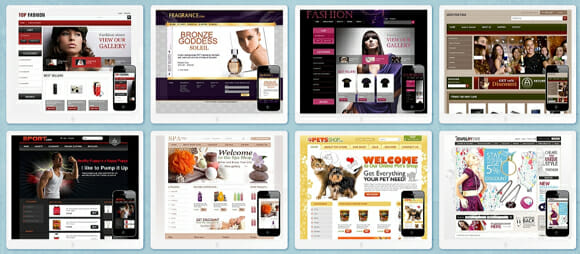 Setting Up Your Online Store
Creating your first ecommerce website with IzzoNet is very easy. The first thing you need to do is visit their site and complete the form on their main page. This is as simple as picking a name for your store and entering your email and password. You can then proceed to setup your 15 day free trial account. Best of all, there is no hidden setup fees or even a credit card required. Once you are setup, you will be able to access all of the features listed below.
Fast & Easy-to-use Online Store Builder
Beautiful Customizable Store Designs – FREE
SSL Security & eCommerce Hosting included
All-in-one eCommerce Solution, Free Support
Sell on eBay, Amazon & 15 Shopping Engines
Multi Suppliers & Dropshippers Integration
Choosing the Right Package Plan for You
When you are ready to go live with your new online store or after your 15 day free trial has expired, it will be time for you to choose a monthly package for you to upgrade to. No matter the size of your business, IzzoNet has a package that will fit your business demands, while also fitting in your budget.
If you would like to secure the future of your site and online store, you can save big by paying for a year in advance, which will give you 3 months free. For the bigger and more established sites out there, you can save even more by joining for 2 years and getting a full year for free. This is a savings of over 33%.
As you can see, there are a ton of features offered through Izzonet ecommerce solutions and ecommerce marketing tools, along with a selection of already established sites in the showcase that you can look through.
Getting started is quick and easy. Click here to create your online store right now.