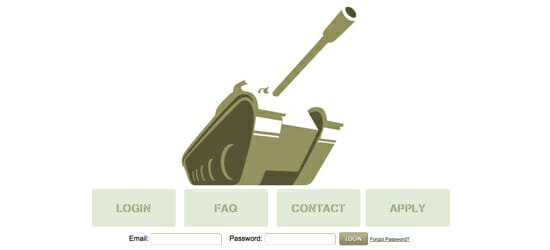 CPA Tank Network
The CPA Tank affiliate network was started by Vito Glazers, who was already a successful affiliate marketer before starting a network of his own. Vito strives to run his network as his own personal army of affiliate markets and by being a "General" to his affiliates and leading them into a profitable business partnership while also promising to provide the highest quality support and is open to nearly any traffic source to keep both the affiliates of his network and his advertisers happy with high quality leads. For anyone that has a high volume of traffic and looking for custom campaigns and creatives, CPA Tank will gladly create a campaign around any traffic source or business to gain you traffic and leads.
The CPA Tank network currently has a 4.92 / 5  rating from a total of 252 reviews posted on the AffPaying network review site. You can also read a full CPA Tank review on their network and Vito Glazers at my other blog.
CPA Tank Offers
With over 900+ different offers available through CPA Tank, no affiliate will have a hard time finding relevant and profitable ad campaigns for them to run. A great majority of offers on the CPA Tank network are email and zip submit offers, along with a decent amount of free trial and rebill related offers.
CPA Tank Payments
The minimum payment threshold for CPA Tank affiliates is $50. Payments are sent out on a bi-weekly, weekly and daily basis depending on the amount of volume and earnings an affiliate performs with the network. In addition to having a low payment threshold, CPA Tank can also pay out their affiliates in the following methods: Wire / PayPal / ACH / Check / Payoneer
CPA Tank Affiliate Managers and Contact Info
You can follow the main CPA Tank affiliate network on Twitter at @CPATank or through their Facebook Fan Page. You can also contact CPA Tank directly at the following phone number and email address: 888-354-6170 or [email protected]