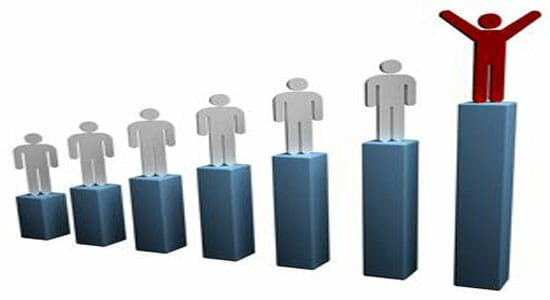 Ongoing attention to your Search Engine Optimization (SEO) campaign can make the difference when it comes to a campaign that will continue to succeed and one that flounders.  You need to avoid the mistakes that plague all too many campaigns.  People seem to think that once an SEO project is launched, that it can just hang out there and start reaping in the customers and cash; however, that can hardly be farther from the truth.  Once you launch a project that is just the beginning.  In fact, it is the time to start paying attention. Following simple rules to SEO success can pay off with big dividends.
Updated Content is Key to Continued Success
Every search engine out there likes to see updated content.  This includes Google, Yahoo! and Bing – they all look for updated content for importance in their search engine rankings. If you've done your search engine optimization work properly at the outset, you have a network of blogs that you have created to support your keywords and your site.  You need to go ahead and keep updating these blogs.  It is an easy process, and one that absolutely cannot be ignored.  Frequent publication of new articles cannot be beat when it comes to remaining viable to search engines.
Pay attention to your Competition
Just as you can't ignore your own sites, you also can't ignore the sites of your competition.  See what keywords are leading customers to them instead of you, and try to determine where your campaign can use some bolstering.  Remember, you need to stay one step ahead of them if you want to beat them in the ppc rankings. Spying on the competition may seem sneaky, but in reality, it is just a smart business practice.
High-Quality Back Links are Important
To Google, it is not the number of backlinks that determine rankings; it is the quality of the backlinks.  So don't go out and create numerous backlinks to your site thinking that will make a difference. In fact, it can do just the opposite.  The authority level of where the link is coming from is incredibly important in overall rankings. Remember that you are dealing with Google's sophisticated ranking algorithm, and a low-quality backlink won't just give you less than desired results, it will be completely ignored.  Being completely ignored is worse than giving poor results, because it means that you did all that work for nothing.  Take care to make sure that any backlink you create carries enough authority to make it worth your while.
More and more people are getting into the SEO game, and far too many people that they can become an expert just because they have created a blog and call themselves an expert in their twitter profile.  The real truth is that SEO takes work to maintain and manage.  Try avoiding the common mistakes that newcomers make, and you can be one step ahead of the competition.  Just remember that it is not a get rich quick scheme, but it can be a get rich through hard work and dedication scheme.
John Rampton is a PPC Entrepreneur, Author, Founder at Due a finance company helping small business owners. Follow me on Twitter @johnrampton