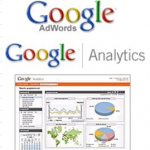 A pay per click (PPC) campaign is largely about getting the most profitable and effective keywords for your company. Without the right keywords your paid search marketing strategy for PPC services like Google AdWords won't be able to gain much traction. Luckily, there are some methods that you can use to find out what your customers are searching for and how you can target them more effectively. Using this information, you should be able to come up with an effective plan for PPC.
Identify what makes you unique. If you can accurately describe what it is that sets your company apart from your competition, you'll be much more likely to choose the right keywords to help you reach PPC success. Identify what your customers are interested in and what they are searching for to find you and your competitors. Look for phrases that are unique to your company, and scope out what your similar companies are doing to come up with a strategy that will set you above the crowd.
Expand your list with the right tools. After you've identified a few likely keyword options, do some research to find some alternatives that you may not have thought of. Google has some excellent tools for this; one easy way to find other keywords is simply to search for your phrase on Google and look for the related search terms found at the bottom of the search engine results pages. Google also has a Keyword Tool that will show you the search volume for certain phrases and suggest other related terms for you to try.
Use targeted keywords. A mistake that many companies make when first embarking on their PPC campaign is choosing keywords that are too broad. Generally, the more specific the keyword, the less expensive the cost per click and the higher the rate of conversion. For example, suppose you own a website that sells custom clothing for women. If you go after a highly-competitive keyword such as "women's apparel," you'll likely be spending a lot for a small number of actual sales. If, however, you select a more specific keyword such as "custom plus size sun dresses," the cost per click will be lower and the visitors who click on your ad will be much more likely to buy.
Keep keywords profitable. It's not always easy to decide which keywords will give you the best return on investment, so it's important to analyze the keywords you are currently using on a regular basis and make changes accordingly. Take advantage of the tools and resources provided for free by companies like Google to get involved in successful AdWords management.
With these strategies in place, you'll be well on your way to planning an effective PPC campaign.
This is a guest post written by Marc Pearson from PurePPC.
John Rampton is a PPC Entrepreneur, Author, Founder at Due a finance company helping small business owners. Follow me on Twitter @johnrampton