Successful marketing is the centrifuge to business success. It's how you maintain relationships with your customers, build your brand and make sales. People like John Rampton, an entrepreneur, marketing guru and startup addict who founded PPC.org and Murray Newlands, entrepreneur, marketing guru and founder and editor of www.themail.com  are pioneers in the marketing industry, showing business professionals how to be marketing mavericks. Their new book, "Performance Marketing for Professionals", show's business leaders various topics about performance marketing. It's for sale on amazon.com at:
http://www.amazon.com/Performance-Marketing-for-Professional-ebook/dp/B00ESPYEVO/
Email marketing is a creative and practical way to reach your customers. How do you make money with email marketing? John and Murray have one simple answer! You'll be taught why things like 'list development and co-registration' are key factors. Do you buy or share data? Which is better for you to make money? They'll help you realize why data management is important and having relevant  information from your customers will help you succeed.
What do you put in the subject line of an email marketing mailing? It can make someone open or delete it! You'll learn about how to strategically message your customers so that there's more opening and less deleting. You will learn about choosing offers and choosing the right one! One the biggest key factors in email marketing other than the subject line is: Email offer cycle and the time of day you send them! When do people mostly monitor emails and when should you never send an email?
Now that you've sent the email, how do you actually get the sale; the call to action? What third party partners are good for an email marketing campaign? What does mobile mean for email? Does it help or hinder? How does your list impact and interact with this form of marketing? These and so many more points are covered in this book "Performance Marketing for Professionals".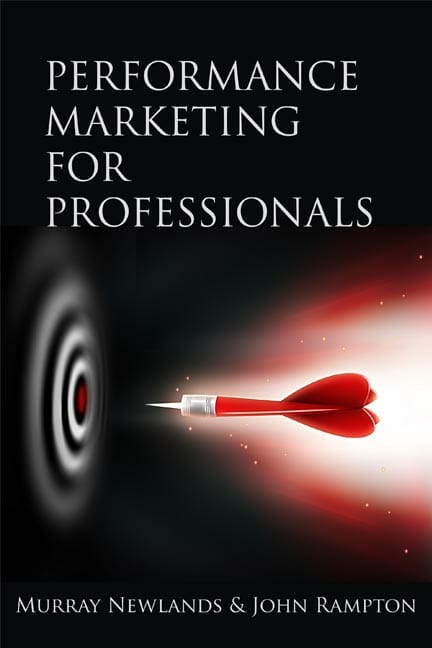 John Rampton is a PPC Entrepreneur, Author, Founder at Due a finance company helping small business owners. Follow me on Twitter @johnrampton