When used properly, pay per click advertising can prove to be one of the most impactful ways for driving traffic and converting sales. The overall campaign also includes effective testing and targeting, creating the most appealing offers and writing the most compelling ads and managing the bid along with the process of budget. Even though Google and Bing are two of the most popular and preferred networks, the power of other performers should not be overlooked. Also, solely depending on these networks may prove to be disastrous hence careful analysis needs to be done keeping the overall conversions from other channels in mind.
As you progress, build your lead generation platform in the online stratosphere, here are the top options that will need a careful consideration.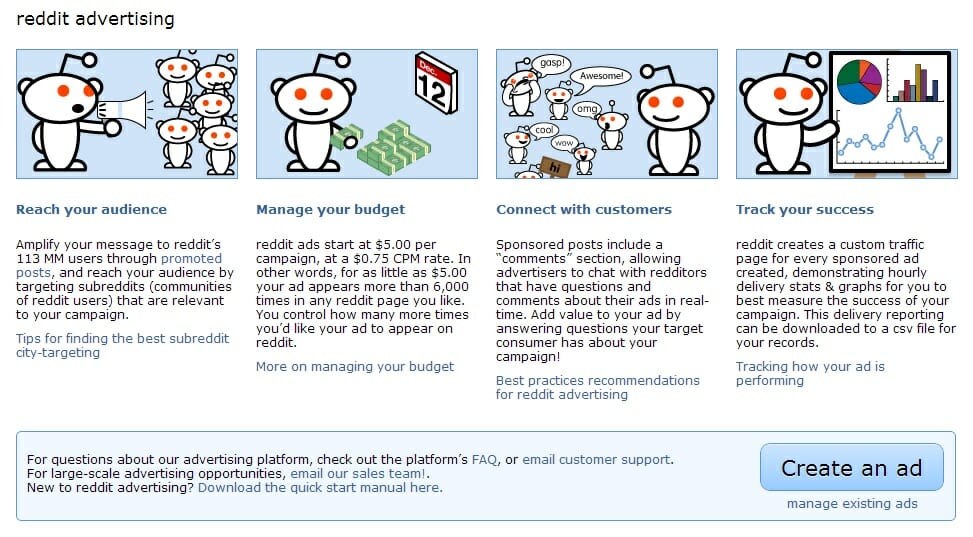 Reddit ads are lot more unique in nature and they are currently one of the most talked about social news platforms. If you can get your ads right then we shall say that this is one platform that will never disappoint you. Ads can be targeted based on interest and not just on the demographics.
With the help of the YouTube video targeting tool, it is possible to ensure that the ads are being put in the specific video channels. You can simply analyze things and choose from the multiple formats available.
Promoted tweets are nothing but the ordinary tweets that have been purchased by a wide range of advertisers. When any advertiser is paying for the placement of a particular tweet, he or she can be comfortably labeled as 'promoted'. It should be noted that the tweets will need to target at the specific hash tags and search terms. With this, since long, advertisers have been witnessing success in terms of targeted conversions, better social metrics, etc.
Facebook offers some of the most unique opportunities that need not be questioned with regard to its value or worth. With this, you can easily and quickly build a huge fan following but that it should logically come with good implementation of much sought after techniques. Whatever it is, it would sound incomplete without clever call to actions.
Since this is better known as a B2B platform, it should be noted that this platform is certainly not for everyone. However, if it has been used too broadly, it may very well get more expensive than one thought it to be.
Even though it is a 2nd tier network which actually doesn't believe in acting as replacement, it is one of the most amazing platforms that can't go missing here in this context. However, it will be a great addition for the advertisers who are looking to grab on the most out of the traffic, some of which are missed out by Bing or Google. Rather the savvy PPC bidders will find some of the most real bargains for the terms that are long tail in nature.
Once you have successfully made attempts in creating contents that are actually capable of converting, persuasive calls to actions that provoke people to make a click and have closely looked after the better ROI generation techniques, you are almost half done. Then it makes sense to start looking for other options that can ultimately lower your cost per acquisition and help you in getting a better and greater exposure. However, you need to make sure that your website is hosted properly otherwise, all your efforts will go wasted. You need to identify the best hosting plans so that when people land on your web page they do not encounter any error.
Take steps that are realistic in nature and for better analysis of your own efforts, make a comparative study with the efforts taken by your competitors and finding out what makes them successful. Get on exploring and there are probably more and more surprising options waiting for you!