When it comes to conducting business online, there is nothing more important than always being online. By this we of course mean up time. The up time of your landing pages, email and web sites is extremely important.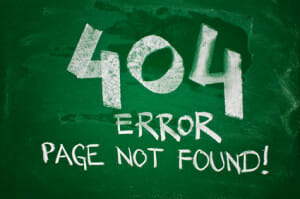 There are plenty of free monitoring services out there but when something actually happens, what are you going to do next? One of the most important areas that online marketers skimp on price and try to save a few dollars is on their backup and monitoring systems.
Think about how ridiculous this is… if you are running just $100 a day in ad costs and your site goes down for a few hours… this can totally kill your return on investment. You are still paying for people to click on your ads and keywords, yet they may be ending up at a web site or landing page that isn't even there. Imagine if you are spending $1,000 a day or more… it can wipe out your earnings for the month if your site is down long enough!
So what is the solution?…
CodeGuard is a web site monitoring and backup service that was created to solve all of the problems we mentioned above.
The way CodeGuard works is quite simple. The first step is to sign up for an account and connect your site. Once signed up and connected, your site is then backed up. While active, your site is continually monitored for any changes or interruptions. During the overall monitoring process, sites are continually backed up for the most recent active version. Should any problems arise, the site owner is contacted and will be asked if they want to ignore the change or take action, which would be a restore to the most recent and full previous version.
To get a better understanding of how to process works, be sure to watch the fun and informative video below.
Can I use backup and monitoring services for my specific site?
As mentioned earlier, there are alternatives to CodeGuard out there, but many of them won't offer near the same service and they might not even cover the operating system or platform you are on.
I've seen many backup and monitoring solutions out there that specialize in one specific area and provide WordPress plugins, but not many of them are capable of monitoring across a wide platform of solutions.
CodeGuard currently offers backup solutions for almost any kind of site or database, including WordPress, Joomla!, Magento, Drupal, phpBB and MySQL.
What is the cost of CodeGuard's backup and monitoring service?
As mentioned earlier, for some reason many online marketers are afraid of costs that come with a recurring or monthly billing cycle… yet these are usually the ones that matter most.
Your web site and landing pages might be up and running now, but should they ever go down, that's when you are willing to pay any amount to get them up and running asap. Instead of waiting to get to that point, you can secure your sites right now and sleep soundly later.
CodeGuard offers three different plans for users, which start as low as $5 per month!
Obviously the bigger your web site, the higher the monitoring package you will need. At the same time, this should represent the value of your sites as well. The cost is less than $3 a day to monitor up to 25 web sites with up to 125 GB, which includes daily backup and full support and security.
If you are currently without a monitoring and backup solution, it's only a matter of time before something happens. The best way to combat against potential threats and problems is to be ready before they happen. Now you can through the use of CodeGuard's site monitoring services.