In pay per click advertising, every advertiser will agree with me that a lot of the time spent in PPC is looking at different statistics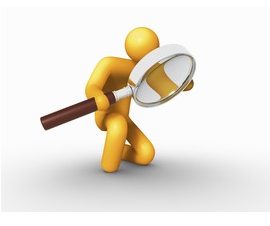 and figures such as the CPC, CTR, conversion rate, views, ad views, exit rate to landing page and bounce rate (the list goes on and on….). For this reason, it is vital to analyze your campaign and it's market correctly so that you can improve your campaign in the right directions and eliminate any mistakes that might be in your campaign. Below are some ways of analyzing your campaign and the market you are entering so that you optimize your campaign to its full potential.
Extrapolation
An effective form of analysis is the use of extrapolating data from a trend line. This will help in foreshadowing the future of your campaign which, in turn, will make it possible to predict your cash flow forecast.
As well as this, the extrapolation of data can also help prevent the campaign from failing before it even fails. A great example of this is with websites and their traffic. If the traffic is slowly decreasing over time, it is clear that through extrapolation, the traffic will continue decreasing. Therefore, the problem has been targeted which means a fix for the problem can be looked at.
Market Research
It is important to know everything about the market you are advertising into before you set up your main campaign. Therefore, it is a good idea to set aside a bit of your budget and invest it into campaigns that are aimed to find as much information about your market as possible, Therefore, you could try out different CPCs, different adverts and keywords to see how they affect the CTR and conversion rate. You could make your landing page a lead capture page to gather information about the type of people that are clicking on your advert. Market research is a must for any advertisers who doesn't already know much about what s/he is advertising into.
One example of this would be PBInstitute.  If you're trying to attract customers to a landing page that doesn't relate to something that relates to your audience it will never convert.  PBI creates visually appealing pages for different adgroups. You need to do your research and understand your potential customers and create pages that relate to them and cause a positive emotion in them.
If you was to take anything away from this article, though, it would be to always extrapolate data and forecast your statistics and figures. Just think of it as creating premature success or limiting your loss. If you can extrapolate the success, look at what you changed recently to cause the sudden boost in success and work on that. If you see that your campaign is slowly dwindling, you can extrapolate to see that it will not improve. Therefore, to limit your loss, you can look about changing your campaign before it fails and eats into your advertising budget.