When it comes to working with a new ad network or affiliate network solution, going with the best is always a top priority. Ads Direct, a Performance Marketing Company was just recently named as one of the top online marketing companies in the world.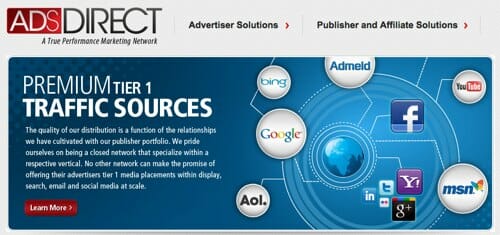 With so much competition in the online and affiliate marketing industry, it's quite an accomplishment and win first place for any type of online marketing competitions. Ads Direct currently have a network of sites and businesses that encompass 15 different languages and are found on four different continents and in more than 30 different countries.
Specializing in the healthy and beauty niche, Ads Direct has an awesome collection of high volume generating ad campaigns and web sites to deliver the volume and quality that is expected of companies and brands around the world. In addition to providing the volume that is needed, high quality conversions are also a must for Ads Direct partners and advertisers. The bottom line is… if you have health and beauty related traffic or ad campaigns that need volume, Ads Direct has more experience and volume than anyone!
Ads Direct is known not only for its "possibilities," but also for its execution. The company focuses on generating the best-qualified traffic, and ultimately delivers its clients an average of 27% increase in customer retention. Ads Direct offers an insightful approach when managing media buys.
Through the Ads Direct web sites, you will find an excellent assortment of advertiser and publisher solutions, as well as a full solution for daily deals related web sites and services. If you would like to learn more about what Ads Direct can do you for you and your business, be sure to check out their web site at Ads Direct.