Starting a website is an exciting adventure to embark on. You have the freedom to make a website about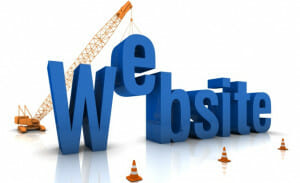 anything you want, and design the website however you like. For this reason, there does not really need to be much motivation when starting a website since the majority of people create websites about things they love to do, such as hobbies.
From a SEO and website developer point of view, there is a list of things you will need to do to make sure your website is up and running, with full function, as quickly and smoothly as possible. Therefore, without further ado, here is a list I have compromised from starting several high-end websites that now generate millions of views a month.
Use WordPress as a platform . You will thank me later to use WordPress, even though it seems complicated at first, rather than Google's Blogger. You own the content and have an open marketplace, on tap, to provide all of the functionality your website needs.
Choose a host based on your traffic needs. There are a lot of hosts out there that can provide cheap hosting for your website. For me, I am with GoDaddy. However, for websites that gain millions of views/month, I would not recommend GoDaddy as they can become quite costly. Therefore, forecast the traffic your website is looking to get and choose an affordable host plan based on this.
Buy a theme. Although costly, you will thank me later again since it is far too easy to procrastinate with optimising a theme that you do not like and want to shape into something you do like. It is a far more efficient use of your time to buy a really good theme and leave it at that to concentrate on other areas of your website, such as content etc.
Purchase an SSL certificate. Google has recently published an article that states that there is a deadline day for websites to get SSL certificates, otherwise they will appear as un-secure. As well as this, SSL certificates contribute to good SEO for the website. Therefore, look to purchase an SSL with your hosting (and choose at least 3+ years to get the best discount – renewing an SSL each year is not cost efficient)!
Set up Google Webmasters Console. Your new favourite website, after WordPress, will be Google's Webmasters Console simply because it provides you all of the insights you need about your website on Google, with messages and alerts to tell you whether you need to perform any actions too. With Google's Webmasters search console, you need to notify Google that you are the owner and perform some actions, such as deciding:

Whether you want to have 'www.' or not in Google search for your website.
What country to target, if you want to do this at all.
Submit a sitemap so that Google can crawl your content.
Make sure there are no immediate errors that need addressing.

Submit your website to the main search engines. Each of the big search engines (Google, Bing, Yahoo etc.) have a dedicated webpage to submit your website to, so that the search engine now knows there is a new website that they need to crawl to show articles on their search engine for related search queries.
Set up social platforms. Every website needs exposure on social media. Therefore, it is a good idea to have, at least, a Twitter account and Facebook page for your website, as well as possible an RSS feed or email marketing.