Google Adsense is used in its millions worldwide as an effective way to profit from traffic that reaches a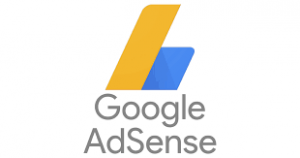 website. With this, there are lots of people wanting to improve how much they make with the PPC program. They believe that the revenue they produce is proportional to the amount of traffic your website receives – this isn't always the case since there are many factors which can influence how much money you make with Google Adsense. For this reason, here are nine quick fire ways, from experience, they will make sure you improve your Adsense earnings:
Use larger adverts – The larger the advert, the more exposure it will have to the web user and the likelier it will be clicked on. Larger adverts are also tended to be used more universally by advertisers, increasing competition for them. Therefore, it is a good choice to use the 300×250, 336×280, 160×600 and 728×90, although going responsive is the best way to approach this.
Target organic traffic – Organic traffic tends to work better with Adsense rather than other forms, such as direct or social, mainly because the number of new web users coming from organic is very high (for me, 85%+). If web users are new to your website, they will have not put up an 'ad block' to view past your adverts, making them more likely to click onto them.
Place ads inside content – You want to make sure your adverts are as close to the content as possible so that it is easy for the web user to see the advert when reading the content.
Add an Adsense blacklist – A blacklist prevents certain advertisers (low CPC advertisers usually) from bidding for your ad space, potentially increasing your revenue. There are many Adsense blacklists people have put together on the internet for you to use.
Block categories based on their performance – Categories show the user how much of the impressions they are getting, as well as how much they are contributing to the last 30 days of revenue. From knowing this, you can block poor performing categories and make sure the best performing have more exposure.
Use both image and text adverts – Although your CTR might decrease, the competition increases which will increase your overall CPC, improving your Adsense revenue.
Use Adsense for search – Instead of using your own search bar, you can incorporate Adsense for search into your website so ads appear on search results.
Use page level ads – Page level ads are a good way to profit extra from mobile websites, by displaying anchor ads as well as vignette (full screen) ads.
Optimize – Adsense allows you to optimize, so always optimize to further improve revenue!
However, ultimately, it really is all about optimization. I could tell you what I think is the best way to improve your revenue. However, traffic is very different between websites and what might work for one website might not necessarily work for another. For this reason, I would suggest using Ezoic and letting them do the optimization. With artificial intelligence testing and machine learning, you know you are going to get the most out of PPC from the Google certified partner.