With over 6 billion mobile phones worldwide and over 1.2 billion active mobile broadband subscriptions worldwide, the importance of tailoring your marketing towards the mobile audience shouldn't be underestimated.
One of the reasons you're reading this blog right now is because you want the best marketing tips, and since mobile marketing is becoming very important every day, I'll be sharing with you 7 things you should know about effective mobile marketing.
It is Uncompetitive
Marketers don't believe in the power of mobile marketing; they believe it is too casual, and here's your opportunity because mobile marketing really has potential.
You can easily dominate the mobile section of your niche with little to no effort, because very few people are trying to do it already.
It is Affordable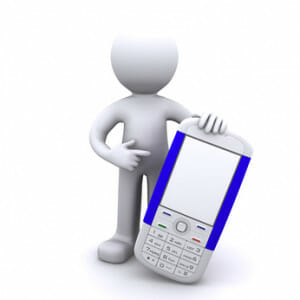 Followed by the fact that very few people really believe in how effective mobile marketing can be, it is very affordable.
Mobile advertising services are having a hard time getting as much people to embrace their services, so reducing their price is one technique they're using to increase their reach.
Mobile advertising is cheap and within the reach of everyone, so all you need is the determination and plan to succeed at it.
It Has a Wide Reach
Everybody has a mobile phone; all 6 billion of them.
If you take a look at the stats, that's like 90% of the entire world population, and a huge group of people you can tap into. Even if the number is divided into sub-niches, you can be rest assured of getting your message in front of the right people at the right time.
Mobile is everywhere, and this alone is huge potential for marketing. You no longer have to worry about not having enough audience to advertise to; it's now all about having the budget and the right plan to do it.
It is Targeted
Mobile marketing also has one advantage over most other forms of advertising; it can easily be tailored to a particular audience.
If you're running mobile PPC ads, you can tailor your ads to only be shown to a specific audience that typed certain keywords. You can run an ad on the mobile section of your favorite blog, and you can use various forms of mobile marketing to get your message to the right audience.
Most people won't even allow you access to their mobile phones unless they trust and want to hear from you, so you can be sure of getting in front of the right audience if you're following ethical mobile marketing practices.
It is Quantifiable
When it comes to marketing, knowing what your ROI is can be essential to success for your business. After all, there is no point about marketing using various means without knowing exactly what is working.
Every method of mobile marketing is quantifiable, and with the right tools you can track your methods and the results they deliver.
This isn't possible with every form of marketing, but you can be rest assured that there is no problem as far as mobile marketing is concerned.
It is Always Available
Unlike advertising to the internet audience, mobile advertising is possible 24/7/12/365. Our mobile phones is the only thing we have with us every single moment of our lives, when we're sleeping and when we're awake; we even have it when we're on vacations, and this only goes to show how powerful mobile marketing can be.
You can get your message across to mobile users via various means; through an SMS, via phone calls, or even by advertising on mobile platforms.
It's About Targeting the Right Source
Another very important thing you should know about effective mobile marketing is that it is about targeting the right source.
For example, if you're looking to grow your business via PPC ads, it would be more effective to go through a source like Google than via any other source.
Google currently owns a 24 percent market share, which is more than any other mobile advertising company at the moment. Apple also owns a 15 percent market share, but very few people would have imagined that Apple is that strong when it comes to mobile advertising.
The key to mobile advertising success is about targeting the right sources, so make sure you do your research before investing your advertising dollars into any platform.
Paul is a writer, blogger, and broadband expert that helps people get high speed internet.