For many of the businesses that use PPC they will be local businesses looking to keep up to date with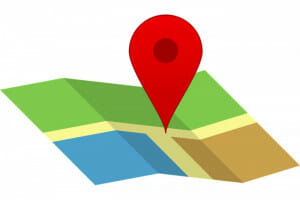 technology, targeting those online. The great thing about PPC is the fact that you can target local customers online. This is great for many local businesses, such as a florist, where the attraction to advertise to people outside of their local area is futile to the business's efforts.
With this, here are some of the best ways to get more local customers through PPC.
Target Mobile Users
It goes without saying that if you want to target those local to your business, it will be through their mobile device.
Many people do search using desktops. However, many don't use desktops to search for things locally near them. The mobile device is the choice of use for passer-bys, and is also becoming exceedingly the norm for searching as desktop continues to die.
Run Your Ad During Opening Hours
It is better for the conversion rate of your campaign to make sure it only runs during the opening hours of your business. After all, why would you want to advertise your local business at a time when the web user cannot actually go into store and convert for you?
This also makes sense if you use ad extensions, such as the call extension – there is little point to running the ad campaign outside opening hours since ringing the business number will cause it to go to voicemail after/before opening hours instead of having an employee pick up the phone to the customer to address their call.
Make Your Content Location-Specific
The ad itself can be made location specific. This can be easily done by referring to the store and its location, as well as quick guidance as to how to get there (such as are you in a shopping center, if so where specifically)?
Add Location Targeting
This is an obvious one, but still needs to be mentioned as some people will forget to do this. PPC allows you to target the location of web users by their country, state, city or even their postcode. Therefore, depending on how large a span you want to reach out to, you can limit who sees your local PPC advert so that only those nearby will engage with it.
Use the Location Ad Extension
The location ad extension is a great way to show, in the search advert, your local business's address. This will allow web users to locate your business easily, by clicking on the location, causing Google Maps or a navigation app to appear. From doing this, your target market will be able to direct themselves to reach and enter into your store to convert for you.