Almost every webmaster knows about Word press as it's one of the easiest and professional blogging platforms. After Word press another most used blogging platform is Joomla.  It is one of the best CMS (Content Management System) for managing all types of websites from a single page to very large ecommerce websites. According to a rough estimate more than 10,000 most popular website are made of Joomla CMS. Joomla offers several tools that you can use to make your website look professional but any website without proper SEO is useless as you can only get benefit from your website if it is properly optimized and get plenty of free traffic from major search engines such as Google, Yahoo and Bing.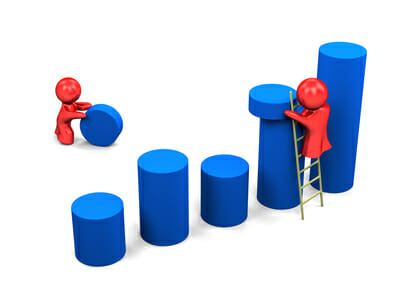 Despite of the fact, that Joomla offers plenty of tools and features which are required to make a professional ppc website. It has several drawbacks and one of the biggest drawbacks of Joomla CMS is that it is not as search engine friendly as Word press. To optimize Joomla CMS website, you have to use SEO tools and search engine optimization tactics to get your website in top 10 positions in all major search engines particularly Google, if you are really serious to make money from your website or to promote your business to the next level. The very first thing that you should consider is the web hosting for your Joomla website. Even if you are an SEO Expert and have the best SEO plan for your website, you can never achieve your goals unless you have a reliable web hosting.
Once you set up your Joomla website, its time to fortify it with right SEO extensions (plugins). These extensions will improve your Joomla SEO and you will get better search engine results. Below are few SEO tips for Joomla CMS that your should implement to improve your overall website performance.
The first thing you should do is to use those SEO features that are already available with Joomla CMS. Although Joomla is not as much SEO friendly as Word press but sill it has some build in SEO features. One of the best and most frequently used tools available with Joomla CMS is the "SEO friendly URL". You can make your website URLs SEO friendly by making few changes in your SEO settings. The better optimized URL will definitely help you in better ranking.
Like Word press there are hundreds of plugins available with Joomla CMS. You should try to use those plugins that have good feedbacks as this gives you an idea about the working of the plugin with Joomla CMS. Some of the most commonly used SEO plugins for Joomla CMS with hundreds of positive feedbacks are JoomSEO, SEOSimple and sh404SEF.
Besides SEO plugins, you should also check other plugins. Some of other very useful plugins are Social media plugin, in-site search; site map generation, 301 plugin and AceSearch, etc.
These are some of the handy plugins that can make your site SEO friendly. Besides this you can use other ways to get visitors to your website as Joomla CMS is an open source CMS system, you can join forums, blogs, social media to get the community support if you need any help and also to get visitors to your website as in this way you can interact with other Joomla users.
There are some of the extensions that can help you to make your Joomla CMS website SEO friendly. But you should not just only depend on these extensions. You should also use other SEO tactics as well such are article marketing, guest blogging, social media, etc to get authority back links for your website.
Above are few search engine optimization tips for Joomla CMS but it is very important to keep in mind that SEO is a continuous and need proper time and hard work to rank any website higher in search engine results.
John Rampton is a PPC Entrepreneur, Author, Founder at Due a finance company helping small business owners. Follow me on Twitter @johnrampton