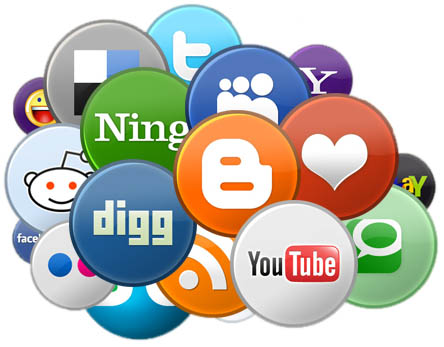 Social media sites are gaining importance in online marketing and advertising world these days due to their enormous benefits. Before talking about the major social media sites and how to use them effectively, first analyze what actually is social media?
Social media is actually the interaction of different individuals online having the same interest to share information and news about a particular topic or to make new friends. On these sites, individuals can participate and socialize with a wide range of individuals from all over the globe. Below are the 5 major social media sites and how you can use them to take the benefit.
Twitter
In my list of leading social media websites, twitter is at no.1 spot. Twitter is gaining more and more recognition day by day. The best part is that this site is saved from all kind of spamming as it allows just 140 characters tweet. Twitter is one of the most emerging information networks as people visit twitter frequently to get latest information about any topic they want.
Facebook
In my opinion, Facebook is the second most popular social networking site. It is a great way to get in touch with hundreds or even thousands of people at a time. If you create an official Face book Page for your business or website, you will definitely get a lot of exposure. If you know the marketing tactic and have a right business plan for your business or website, you can get lots of leads daily using Face book as it's a great way to build trust and interaction with the clients/readers.
Pinterest
If you aren't on the hottest social media site around you need to start.  Pinterest is one of the few places in the world that up until a month ago gave all dofollow links to all their people posts that they put up.  It was a magical time and still is.  Sites are reporting that Pinterest accounts for more traffic then Twitter, Facebook, and Google+ combined.  You need to be leveraging this. Women make up 80% of the demographic of this site.  It's a great way to get people to click onto your site. You need to make the posts relevant to what you're doing.
John Rampton is a PPC Entrepreneur, Author, Founder at Due a finance company helping small business owners. Follow me on Twitter @johnrampton