Sometimes it's hard to know where to start, when you're trying to write a solid pay-per-click advertisement. It's easier to answer questions when people put them to you, so why not ask yourself a few simple questions to generate a quick and effective ad?
Here are the five questions we'd suggest you ask yourself.
1. What are the three attributes of your product that people want most?
This question is a loaded one, because it demands three answers. But once you've got those three answers, you can generate multiple ads that focus on each attribute in detail, or all of them in conjunction.
Think about color, strength, price, and popularity, among other attributes. Use the keyword planner and other tools to generate ideas that relate to these attributes, as well.
2. What is the searcher afraid of?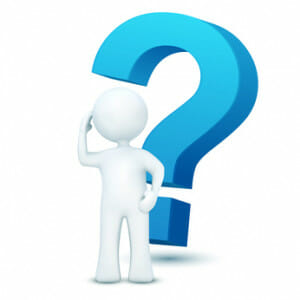 What would be the ultimate nightmare experience for the type of consumer who needs this kind of product? Is it slow shipping, low durability, added costs, wrong sizing, or something else?
When you identify the fear, you've also identified a path toward promising the kind of service that will ease those fears. If slow shipping is the fear, which is especially the case for last-minute holiday shopping, for instance, then add "fast shipping" to the text of your ad.
3. Why would this person not buy my product?
Thinking through all the objections that a customer might give, should enable you to devise an ad that would address those objections. If it's too expensive, for instance, then that's fine. Every customer has price sensitivities and elasticities, and it's good to figure out what that limit is before the customer clicks your ad, and costs you money.
So if this is a customer has a low cost threshold, then you might want to put the price of your product in the ad. That way, the person won't waste your money clicking through, if he or she knows up front that your product is beyond the budget.
4. Could I make this emotional?
Sometimes emotion isn't quite possible to inject into an ad, but much of the time, you should be able to add some humor, fear, fun, anger, or other emotion to make your ad a little more powerful.
5. What added benefits might searchers not expect, that I could deliver?
Answering all the questions above will have gotten you to a point where you can understand who the searchers are and what they want, as well as how to give that to them in the space of a PPC ad.
But another great question is: What would be the icing on the cake, something that would really make this ad irresistible?
To use the example of financial services, it's fairly easy to assume that everyone is investing for profits (although they might bet against the markets, to do so). Thus, when a searcher types in "profitable trading strategies for energy stocks," it's fairly obvious that an ad that focuses on energy stocks, and profits, will be relevant.
But what else does the searcher want, that he or she might not expect to get?
In the volatile world of investments, consistency is one thing every investor would love to see. So why not make that a part of your ad, as well as your content?
You could make it a combo of text and video, like this site that explains 5 Steps To Consistent Market Profits. Then, simply provide the text of your PPC ad (or the message on a graphic display network ad) reflect that content accurately, so the users get the content they want, and don't bounce quickly out of your website!