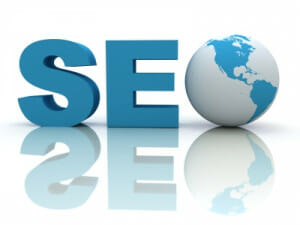 Have you recently come across a situation where your colleagues or boss are not convinced by your theory of SEO and its benefits? Well, this isn't happening for you alone. Most business people, especially the ones from the small scale businesses tend to ignore the benefits of SEO by thinking that they won't get huge ROI from online marketing.
Most of us know that they are totally wrong. But to convince those people and justify SEO, we have compiled a list of the most popular online stats which are compelling.
There are more than two billion people online:
This might sound astonishing but this is truth. Based on a recent research by the company International Telecommunication Union (ITU), they have discovered that more than two billion people are using internet around the world.
They have also found that in 2012 alone, 226 million new people surfed internet for the first time. They have also compiled a graph which shows that within 2015, the number of people who uses internet will be 2.7 billion, which is about 40% of the world's total population. Well, 2.7 billion people are a lot of customers for any kind of business.
People spend billions online:
2.7 billion People visiting online won't suggest that it will be a beneficial activity. But what if I tell that most of them involve in online shopping? Well, then it will look definitely beneficial and that is the fact. Despite the economic struggle most people who comes online, tend to buy products and spend a lot of money.
According to a recent research from I MRG/Capgemini e-Retail Sales Index, in UK alone people spent 5.2 billion pounds online. These numbers are always increasing and it will never decrease for sure.
93% of people online experience starts with search engine:
From the previous two stats, you have learned that a lot of people are spending a huge amount of money online. But does that mean the businesses need to invest online?
Well, the answer is yes. A recent study from Forrester, shows that 93% of online traffic to business websites comes from search engine. I am sure no one would like to lose those much potential visitors (customers).
Online searchers click on top-ranking links:
Since niche markets are easy to rank, most people know the fact that if they are operating their business in a niche market, then their website is likely to be included in the first page of search engine results page.
Well, if this fact makes you to think that investing in SEO is a needless process, then you are completely wrong. A recent research from Optify shows that most people who uses search engines for finding businesses, tends to click on the top-ranking links. The research also shows that 37% of clicks will goes to the number. 1 ranking link and 60% of clicks go to the top three results.
41% companies are winning customers using social media:
When you are planning to do SEO, your SEO campaign should go hand in hand with a social media campaign. This is mainly because getting social is the new form of winning customers. Based on a recent research from Regus, we have 41% of businesses in UK are winning customers from the competitors with the help of social media.
The research also shows that 48% of the businesses are using social media platforms to retain their customers. These stats shows that social media with SEO is a win-win combination for any business in the world.