While many online businesses have recognized the various advantages that search engine optimization provides, most notably in helping a site to gain more exposure online, many businesses are recognizing the many advantages that pay per click (PPC) marketing offers.
Pay per click (also known as "Cost per click") is an online marketing and advertising form in which businesses pay a set amount of money each time their advertisement is clicked on. The cost per click depends on which search engine the advertisement is displayed on and the targeted search term. After clicking on an advertisement, online audiences are directed to a specific site. What many favor about PPC marketing is that businesses are in control of the traffic coming to their site and where visitors are directed to, and PPC allows for international exposure of ads.
If you're just beginning a PPC campaign, here are five key steps in the beginning process: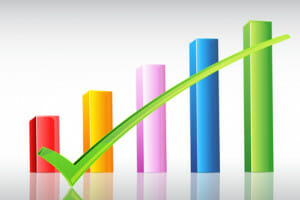 1. Identify the product you are selling
You should first determine which product you want to promote. Because you want to advertise this product, you should take note of what you're offering. Think about what makes your product better than the others.
2. Optimize your keywords
After you determine which product you want to sell, you then want to optimize your keywords. The keywords you select should be relevant as well as words that people are searching for in order for online audiences to come across your ad.
3. Select your target audience
You know your business best, therefore you should know who your audience is. Think about if you want to target businesses or everyday people, people in a certain demographic, or those of a certain age range.
4. Tell your audience what you have to offer
Within the small amount of room you have to provide text, let your audience know what you have to offer. Since your goal is to convert leads into sales, provide informative and attractive information, and avoid anything misleading or false.  To help you boost your chances of receiving a click, offer customers a special and tell them in the text.
5. Pick a time of day to display your ads
Believe it or not, the time of day you choose to display your ads can have an impact on the number of clicks you receive. You want to display ads when online audiences are searching. You can optimize your campaign for certain times throughout the day.
Todd Bailey is Vice President of Marketing and Digital Strategy at WebiMax in Mount Laurel, NJ. WebiMax is an industry leading search engine optimization (SEO) firm with over 150 employees and 500+ clients worldwide. Find him on Twitter @WebiMax and @push_star