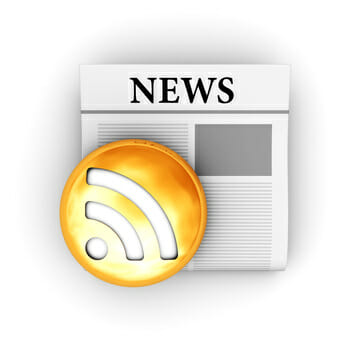 If it is performed correctly, Pay per click marketing is among the most powerful and quickest ways to drive extremely precise traffic to your site.
However, if you are not able to apply PPC marketing techniques properly, you will have a bad experience and will lose your money. Consequently, you will be kicked out of PPC world badly. In this Post I will tell you few of the most fatal mistakes PPC marketers make and how to prevent them in order to use Pay per click marketing to drive extremely targeted traffic and to make lots of sales.  Here are the 5 Deadly PPC Marketing Mistakes and How to Avoid Them.
Targeting the Wrong Keyword
Most marketing experts are unacquainted with keyword issues and use common keywords and phrases which are employed by online users to find information online. These keyword a really expensive but are not effective. Consequently they make no sales and just lose their money in unwanted clicks.
Therefore, if you want to have the most from PPC advertising, stay away from generic keywords. Rather concentrate on closely related keywords.
Irrelevant Ad Copy
Many PPC marketing experts have poor understanding about Ad copy; because of this they create either boring ads or ads that have no power to grab the attention of online users.
Because of this, their ads remain un-noticed and they are not able to get the required amount of traffic, they are looking for. With less or little amount of traffic, they are not able to make the required amount of sales and their PPC campaign just results in waste of time and money.
Hence, if you would like to have the most out of your Pay per click marketing campaign, you need to create a highly effective ad copy which appeals to visitors who are interested in your goods and services.
Targeting Wrong Audience
The thing that makes PPC advertising a source of getting highly specific traffic is that it enables you to have total control to choose where your ads should show up.
This makes it possible for you to reach the right market for promoting your services or products.
By properly setting up your advertising campaign, you can conveniently make your offer to reach to the suitable market.
Unable To Maintain Good Quality Score
Quality score is among the most significant analytics that plays a terrific role in the accomplishment of your Adwords marketing campaign.
Just as SEO is accomplished to improve the ranking of your site in Google and other major search engines, improving the quality score is significant in enhancing your keywords overall performance in the paid search results page or Adwords PPC advertising campaign.
Therefore, if you want to have a highly profitable Adwords PPC campaign, it is compulsory that you maintain a high quality score throughout your PPC campaign.
Leading Visitors to Your Homepage
If you truly want to have a high conversion rate for your squeeze pages and succeed the PPC game, ensure that you use your targeted keywords on your landing page also in your ad copy.
The truth is if you send your visitors into a page that is designed around a general subject matter, it will be hard to convince your site visitors to do something. But, if you lead them to appropriate page which is designed around the primary keyword, it is going to be much easier to convince your readers to buy your product.
Bottom line
As mentioned above, Pay per click is the most powerful way to drive extremely targeted visitors to any site. Therefore, if you want to make money from PPC, you need to get it done properly.
Just avoid the mistakes discussed above and concentrate on the most vital PPC marketing elements to avoid the killer PPC practices in order to have the success from your efforts.
John Rampton is a PPC Entrepreneur, Author, Founder at Due a finance company helping small business owners. Follow me on Twitter @johnrampton