What tends to happen with those that are looking to create an develop their own website is that they are extremely technically able to create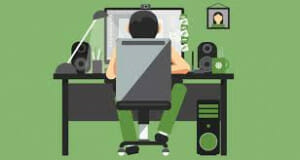 and develop a website by themselves. However, time is of the essence, which usually results in hiring freelancers to help with content generation. This is a natural progression, since website owners like to free up time to other tasks with the website, whilst paying for freelancers to create articles for them.
The problem when this occurs, though, is that not many people realize how best to manage the freelancers that work under you. With this. here are some tips I have accumulated from managing freelancers for several years, for different websites.
Never Mention a Price First
This is general 'haggling' tips. Once you have found the right freelancer/s for your website, the next step is to agree on a price per post between yourselves. Mentioning the price you are willing to pay for them is always going to cause you to lose power in negotiations. For this reason, always let the freelancer mention their price first. That way:
If they are too expensive, then you can look elsewhere
If they are on budget, then you can haggle a little, if possible
If they are below budget, then you can snap them up
By mentioning your price first, you are removing the potential for point 3 to ever happen.
Pay As Often As Possible
I have found that freelancers prefer frequent payments more so than monthly payments. I tend to pay freelancers on a weekly basis, for this reason, as it is a way to maintain talent to working with you. For example, would you rather be paid $15/article and get paid once a year, $14/article and get paid once a month or $13.50/article and get paid once a week? I think most will naturally choose the latter.
Review Content Randomly
It is difficult to continually review the content that your freelancers are creating – you simply should not have enough time (hence why you employed freelancers all to begin with)! However, there are always going to be some 'rotten apples' for content and, potentially, freelancers, that creep their way onto your website. The best way to find this is by reviewing content randomly, say 5% of the posts published every month. A random audit will help to insure only quality content is posted to your website (since you can address poor content directly to freelancers if you come across finding some).
Develop Relationships
It is so important to make sure freelancers are happy to work for you. The time spent having to employ a skilled freelancer is a lengthy process. For this reason, you should be all about retaining your talent as long as possible. Freelancers understand your website better in the long run, whilst you save time having to reemploy a new freelancer to fill the gap.