Advertising around the Christmas and holiday period is seriously booming, and seems to be increasing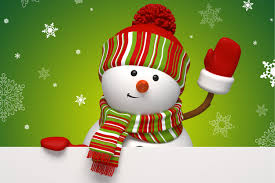 at a rapid rate year on year. It was only last week that the UK retailer John Lewis revealed their Christmas advert, about #MoztheMonster, which turned out to cost the retailer a whopping £7 million ($9.2 million). Evidently, companies are willing to spend big at Christmas and this is no different to advertisers of PPC – the EPM (earnings per thousand) for publishers of PPC will start to see a rapid increase as we draw closer and closer to Christmas.
What this tells us is that there is a huge market to capitalize from in the holiday season. Spending is generally at an all time high around the holiday season. Therefore, if you have not yet made a campaign during the holiday season and are looking to do so, here are a few tips to help make the most out of a PPC advertising campaign during the run-up to Christmas.
#1 Theme Your Landing Page
The landing page is an extremely important part to a PPC campaign, simply because it is where the actual conversion takes place. With this, to promote the holiday spirit, it is worth changing parts of your website's theme to a more 'holiday' approach. From doing this, you will be getting your PPC traffic into the holiday frame of mind to want to buy for others.
This can be done subtly, such as:
Adding snow or something related to Christmas in your website logo
If you have bold signs, such as 'Sale now on' or 'Hurry, offer ends midnight' etc., you can change the sign to a holiday theme, such as with icicles on it, snow in the background or red.
#2 Holiday-Themed Social Media Buttons
Implementing social media buttons onto a PPC landing page is a great idea, since it has the potential to gain a lot more targeted traffic, from social media platforms, for free (if your PPC traffic chooses to share it). Therefore, promote social media on your website and get your PPC landing page shared socially. As well as advertising budgets being up, traffic being up and more, people tend to be a lot more social around Christmas too. Therefore, incorporating PPC and social media together can produce synergy-like results.
#3 Focus on Mobile PPC
It is no surprise to see, with the development of smartphones and tablets, that the traffic produced from such devices is increasing year on year. With this, a lot of people go to their mobile devices for shopping online, before using a desktop or laptop.
The mobile PPC industry is a huge market to take advantage of and has the potential to even out perform PPC on desktops/laptops. For this reason, it would be a good idea to look into mobile PPC for the holiday season.
#4 Make Your Advert Christmas-Related
For a lot of advertisers, they will re-use ad copies from throughout the year for their PPC campaign. However, adding even the slightest reference to Christmas and the holiday period can help to attract the web user's attention and generally make your whole campaign perform better. Therefore, try to mention Christmas/holiday season at least once in your search advert for your campaign/s.