PPC advertising campaigns are a brilliant way to bring contextual traffic to a desired landing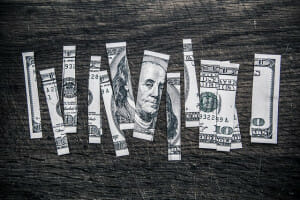 page. The problem comes that some campaigns are often running quite inefficiently, without even realizing where the areas are affecting their PPC results.
Here are some reasons why your PPC campaign/s might be wasting money, so you can rectify the problem to improve your campaign's return on investment.
Too Many Negative Keywords
Negative keywords are a great way to prevent your advert from bidding for certain keywords which you know:
Have a high CPC (cost per click), therefore will struggle to make money from using such keywords when generating traffic from them.
Poor conversion rate.
Have nothing to do with your campaign, so it is pointless having your advert show for the keyword.
But, at the same time, they can be an advertiser's worst enemy when used incorrectly. Adding good keywords as negative keywords, without knowing, is essentially blocking your advert from showing for good contextual traffic. For this reason, double check all of your negative keywords and make sure they are only added when results illustrate they are ineffective for your campaign's goals.
Vague Keywords
A lot of PPC is all about the targeting of adverts with what the web user searches. In general, the more niche and specific the keyword targeting is, the more likely you are to bring the traffic you want. However, this comes with the drawback of not gaining much traffic. When this occurs, it is common for advertisers to broaden their keywords so that their adverts gain more exposure, resulting in more traffic.
The problem with this, though, is that vague keywords don't tend to perform as well as specific keywords. With this, make sure your keywords all relate to a web user that is likely to convert for you, removing any vague keywords based on the stats of them.
Lack of CTAs in Advert
Call to actions are an effective way to encourage the web user into an action, which will generally be a click onto the advert to convert on the landing page.
Lots of adverts don't utilize call to actions, even though they do not take up much room of the advert. In general, it is a good idea to include 1-3 call to actions, spread evenly in the title and description.
Poor Geo-targeting
Along with keyword targeting, it is important to make sure you are targeting the right location of web users. For example, if you had a flower shop in a certain part of a town, there is no point targeting web users further than, say 50 miles from the store. Make sure the targeting you have for the geographical location of your web users matches with your consumer's habits.