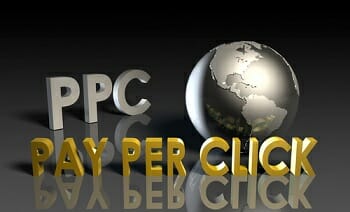 Pay-per-click or PPC services are the 'rentals' of the online marketing world.  If organic traffic is your brand's 'bought house,' then leveraging pay-per-click services is a short-term method of getting to know those in your neighborhood of interest, your consumers.
While a number of businesses use PPC for limited amounts of time, it is an effective method of recruiting immediate interest.  SEO is incredibly fruitful, but takes time to gain traction.
Consider the following tips when devising your to-be PPC campaign.
Click on Creatives
PPC is a diligent process.  Those who are well focused on the numbers usually address campaigns.  Many practitioners are data and pragmatically driven.  This is extremely helpful; yet, inserting the help of a creative team can also benefit a campaign.
Devoting a 'creative' person to a PPC team may open new doors of possibilities.  'Creatives' think less about numbers and more about people, the consumers.  What times of day could be more effective?  What alternative words or terms could be added to the campaign?  What types of ads will recruit more click throughs?  A creative person may elucidate further considerations.
Conversion Rate
Some brands can't see beyond the need for conversions.  However, because PPC dollars are tied to clicks and not conversions, the conversion rate is incredibly important.  However, conversion rates are more important than one may immediately theorize.  A great conversion rate means the 'marketing' in your online marketing is working.  Moreover, it means you're saving PPC dollars.  Your ad got a high number of clicks.  Great!  But how many conversions resulted?  If the rate is low, then it's time to peer deeper into why that is so; yet thinking of the conversion rate from the start expedites the process.
What to Wear
What sort of content is your PPC campaign currently wearing?  How are your ads crafted, from design to word usage?  What ads are most effective?  This can't be answered theoretically.  The process must be tested.  Conduct several A/B tests, leveraging a number of varied ads.  Remember, online browsers are fickle and have a lot of options.   Ads need to compel and intrigue conversions.  Testing is the most practical way to produce results.
Don't Compromise Image
What keywords most intrigue consumers?  Are consumers looking for 'cheap' products/services?  Perhaps a number are.  Does that mean your brand should align itself with the oft-negative-associated term?  It could recruit some traffic.  Alternatively, it could influence perception of your brand.  Does your brand offer cheap services/products?  How does that adjective sit with you?  Think about how descriptions are perceived by brand consumers.  A 'cheap' parking space is great.  A cheap product or business service does not inspire a positive picture.
Todd Bailey is Vice President of Marketing and Digital Strategy at WebiMax in Mount Laurel, NJ. WebiMax is an industry leading search engine optimization (SEO) firm with over 150 employees and 500+ clients worldwide. Find him on Twitter @WebiMax and @push_star