WordPress is the blogging platform used in its millions by bloggers all over the world. It provides an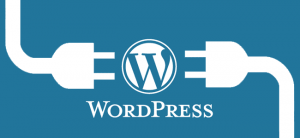 easy to use interface to interact with while providing bloggers complete and utter control over every part of their website, which many people love (unlike what Blogger does). One great area of WordPress is that it is an open platform, which means that anyone can provide 'plugins' to be installed onto your WordPress website, to give your website extra functionality. There are millions of plugins to choose from so finding the right plugins to work well with your website can sometimes be like finding a needle in a haystack. Well, fear not my friend. Here is a list of extremely useful plugins that can significantly help your website, for which the majority of WordPress websites will be able to take advantage of.
Askimet – Used in its millions, Askimet is a plugin which blocks spam comments from filtering into your WordPress website for you to approve or deny onto your website (if you don't set approval to automatic). I turned Askimet off one of my websites which gained 300,000 views last month out of curiosity, and realised just how effective it was – I had 100 comments a day of spam that Askimet was blocking!
A Cache Plugin – It is your choice what cache plugin you choose (since some of the best known ones only work with certain versions of WordPress). However, regardless of which you go for, at least go for one since a cache plugin can significantly improve the loading time of your website. Through caching pages on your site that don't often change, you can reduce the amount of data your website sends which results in a quicker loading website, for which web users love – this will help your average time on website, pages per visit and more.
Jetpack – Jetpack integrates your WordPress hosted website to your WordPress.com account, which really does make it much easier for doing lots and lots of things, such as viewing stats, viewing WordPress on your smartphone and automatic updates. Jetpack is used in its millions too and not surprisingly either.
Yoast SEO – Every WordPress website needs a SEO plugin to help optimise articles for search engine visibility. Yoast, for me, is the best one to go for. By providing a keyword that your articles are mainly about, it ranks your articles using a traffic light 'green, amber or red' signal as to how well SEOed the article is. If it is not well SEOed, it will tell you how to improve it.
Similar post-title checker – Especially for websites which have multiple freelancers working on it, having a plugin which will check similar titles of articles on the website to what you are working on is pretty amazing. As soon as you start typing your new article's title, it will automatically check and let you know if there is an article with a similar title. This can prevent duplicating content on your website, which will be much more time and cost efficient.