For many businesses globally, the vast majority of their revenue they produce will be around the holiday season, starting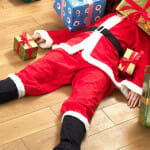 usually early October and finishing late December. For this reason, it is an extremely crucial time of year to make sure you maximize how you promote your product or service through the likes of online advertising platforms such as PPC.
With this, here are some tips you can implement into your PPC campaign/s so that you maximize your Christmas holiday advertising campaign to gain the most clicks and conversions from traffic that generally tends to have an extremely high conversion rate (compared to the rest of the year).
Use Ad Extensions
Ad extensions are a great addition to a PPC advert by bridging the gap between the web user to the conversion you want them to fulfill. There is a whole range of ad extensions to use so you are sure to find one that will suit the needs of your advert.
The great thing about ad extensions is that you can use it to convey a holiday message much clearer than a standard advert. For example, you could use the site link extension to have linked to Christmas sections of your website such as 'Holiday Sale' or 'Christmas Gifts' etc.
Generic Holiday Keywords Work
This is the complete opposite to the rest of the year. But, interestingly enough, it can work to your favor to be more vague than specific in PPC during the holiday season. This is because there are many people that go online wanting to buy something as a gift for their friends and families, without knowing what they actually want to buy. Instead, they want to land onto a website that will provide them a shopping experience to explore potential gifts.
Christmas Call to Actions
A great addition to a PPC search advert that every advertiser should implement is a Christmas-themed call to action. It is a great idea to have a CTA in your advert throughout the year and this is no different during the holiday season. What is slightly different is what the call to action should be about:
A big factor for buying gifts online is if the item will come before Christmas. Therefore, a great call to action to use would relate to addressing this, such as 'Buy now for a guaranteed delivery before Christmas' – if you cannot guarantee delivery before Christmas, your conversion rate will be hit severely.
Incorporate a countdown to Christmas. This could be something such as 'Hurry, there's only 'X' sleeps till Christmas!'
Christmas shopping, for a lot of people, can become quite a stressful thing to do. Therefore, you could have a call to action such as 'Shop with ____ for a stress free Christmas experience'.